AN HOUR WITH - Beck Heiberg
- giver plads til kort og intens fordybelse i et kunstnerskab eller kunstnerisk praksis.
Format: AN HOUR WITH
Genre: Conversation and knowledge-sharing format
Dato: 27.10.2022
Tid: kl. 09.00-10.00
Sted: Kontor Nr. 25,
Henrik Rungs Gade, 2200 København N
Arrangementet er gratis, men der er begrænset pladser. Du kan tilmelde dig ved at sende en mail til billet@hautscene.dk - skriv i emnelinjen: "AN HOUR WITH Beck Heiberg".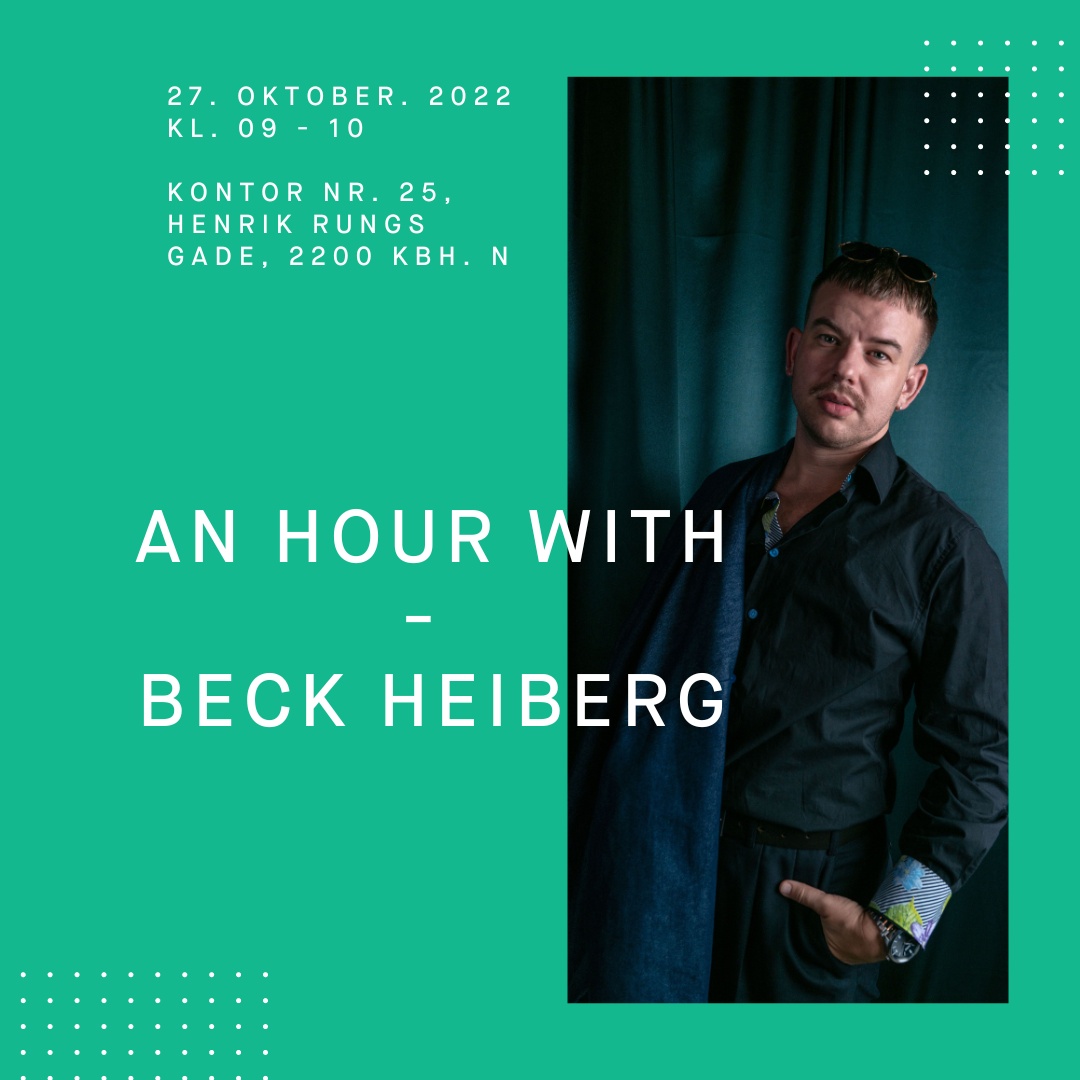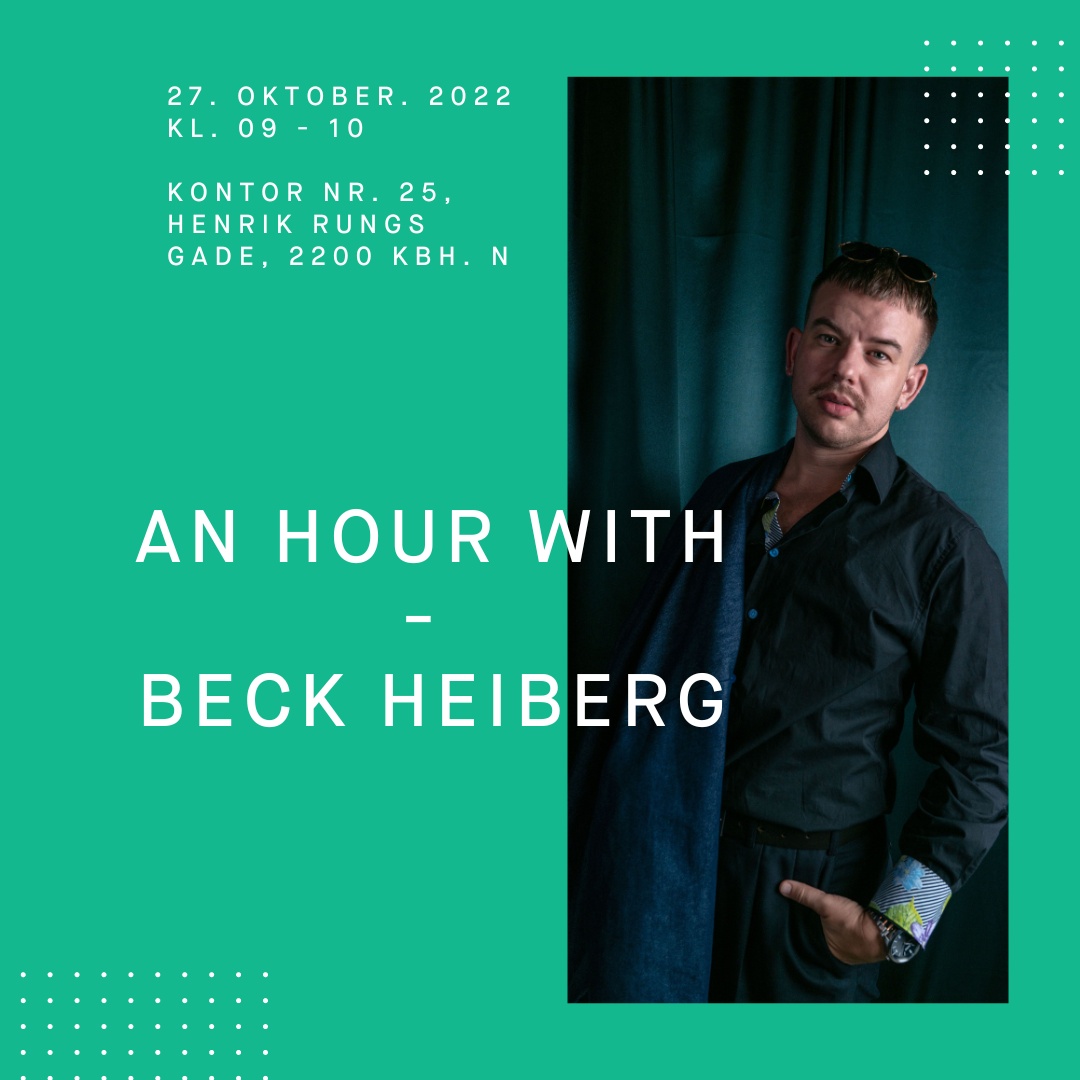 AN HOUR WITH - Beck Heiberg
Beck Heiberg vil til AN HOUR WITH tale om sin praksis indenfor transpolitisk æstetik, med udgangspunkt i et værk han pt. er i process med. Han er optaget af arbejdet med binariteter og af at udvide forståelsen af begrebet. I det aktuelle værk arbejder han med binatiteten 'sorg og sexet' - og hvor han er interesseret i, hvad der opstår i spændet mellem de to.
Beck Heiberg er koreograf, performer og arbejder med queer- og trans politiske æstetikker. Hans egne værker er ofte baseret på bevægelse og personlige historier. Han er medlem af Dance Cooperative - en intersektionel feministisk arbejdsplads og platform for koreografer. Han arbejder i krydsfeltet mellem koreografi, performance og teater.
Om formatet AN HOUR WITH
'AN HOUR WITH' er en mulighed for at møde kunstnere i uformelle rammer, hvor nye samtaler om kunsten kan blomstre. Intentionen er at opdyrke en tættere relation til og forståelse for forskellige kunstneriske praksisser og undersøgelser til inspiration for feltet lige nu. Med 'AN HOUR WITH' giver vi plads til kort og fokuseret at fordybe sig i en kunstners eller kunstnergruppes arbejde.
'AN HOUR WITH' er for branchen, nationale og internationale kollegaer samt andre scenekunst-interesserede.
Du kan læse mere om alle vores formater her.