If we turn to other species – what can we humans learn?

HAUT Residency
> residency period 03.08.-07.08.2020
> work-sharing friday 07.08. at 17:00-18:30
Genre: Choreography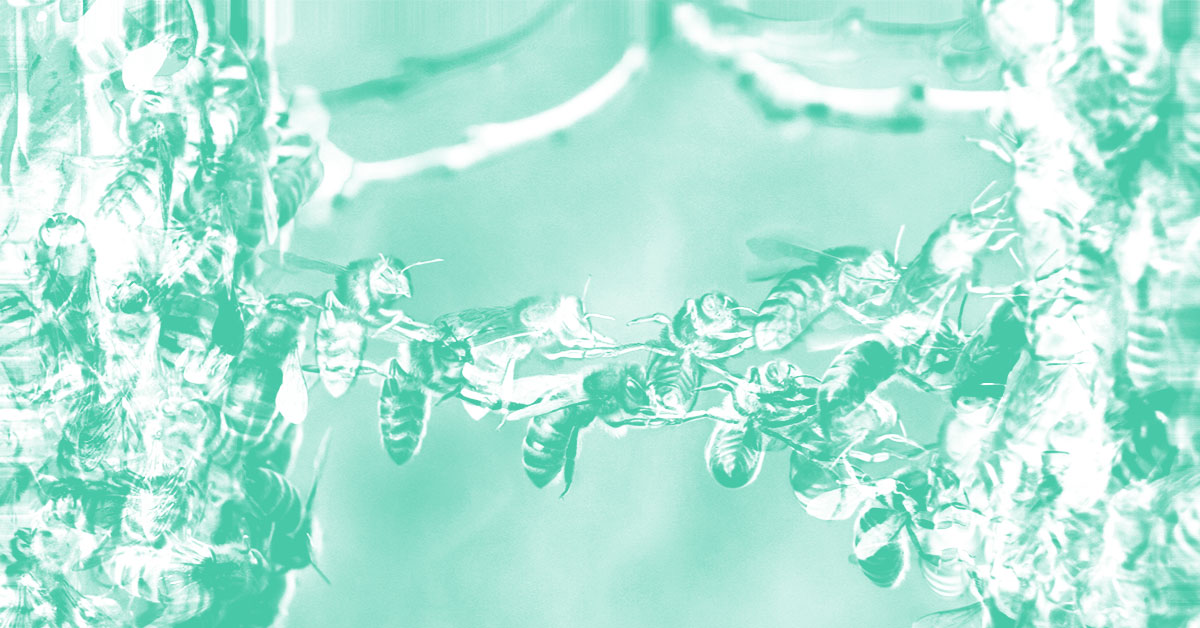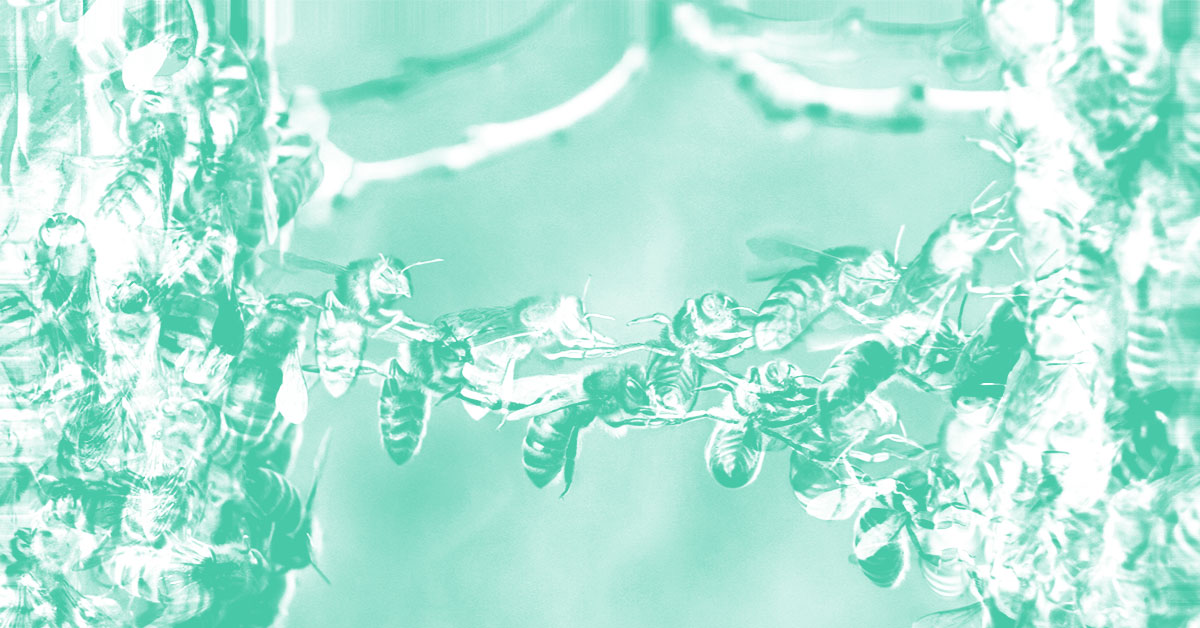 The artistic research
Based on the bee's habitat, their way of life and existence, the dancers' collective Fanclub investigate ecologies, ideologies and structures of be(e)ing and working together.
We live in an age of global warming and ecological crises. What does this mean in terms of ways of seeing and recognizing the world? Can the direction of our course change if we change our behavior and ways of being with each other? If we turn to other species - what can we humans learn?
Based on Fanclub's previous artistic work and research, where they have variously explored and experimented with relationships and interactions - between dancer and performer, individual and collective, people, animals, plants and things - they will, through reflecting on the the bees' being, zoom in on a survey on identity, relationships, micro/macro perspectives and ecosystems.
The project unfolds during four residencies, where Fanclub, together with invited guests from the field of biology, anthropology, beekeeping and sound art, explores different formulations and approaches to the theme. The audience is continuously invited to take part in the process.
In September 2020 the work process is presented to the public during a final residency period at Åbne Scene in Aarhus.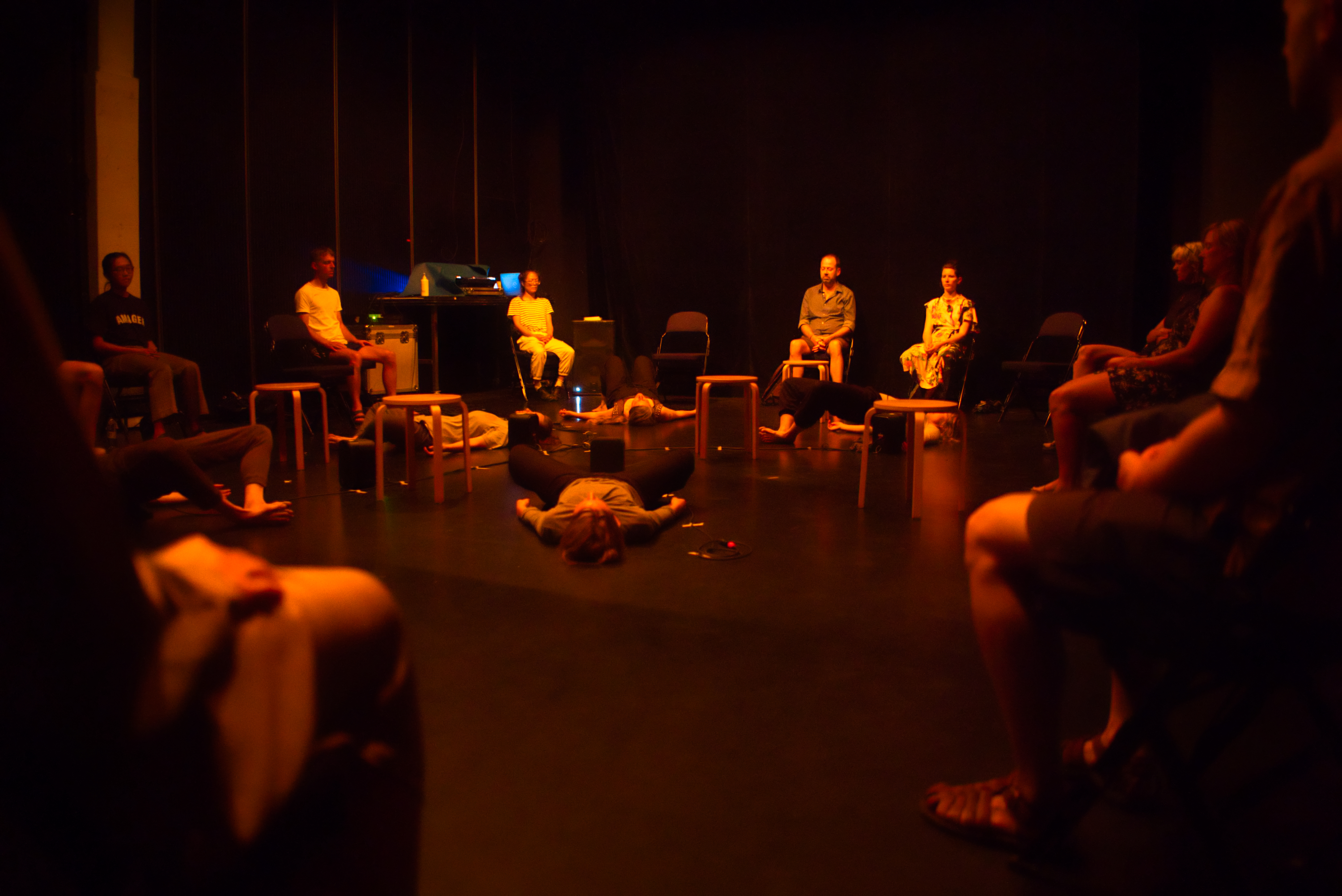 Photo: Morten Arnfred, Good Place Production
The artistic team
FANCLUB
Through the past 10 years the dancers' collective Fanclub (DK/SE/NO) – Andrea Deres, Carolina Bäckman, Ellesiv S. Vestreim and Sofia Karlsson – have created a platform for performative research. With curiosity and engagement in the action(s) of the collective format(s) as well as the perspective(s) of the dancer we wish to explore and expand understandings and relations to our surroundings. As we close in on different topics we team up with other interesting artists and researchers.
> Read more about Fanclub here

JENNY GRÄF
Jenny Gräf (US/DK) is an artist who explores peripheral places and states through sound composition, improvisation and participatory works. In Gräf's music and art she invokes immersion and rupture to explore changing perceptions of diegesis and space, formal choices rooted in a deep interest in social behaviors and perceptual fields. She is currently an associate professor with the Laboratory for Sound at the Royal Danish Academy of Fine Arts' Schools of Visual Arts. Since 2020 she is a PhD Fellow at University of Copenhagen and the Art Academy.
> Read more about Jenny Gräf here
Support
This artistic research is made possible in collaboration with Åbne Scene in Aarhus and HAUT in Copenhagen. Supported by Statens Kunstfond, DSF produktionsstøtte and Wilhelm Hansen Fonden.