En lydbåret immersiv performanceinstallation

Talentprogram: Staging the Future of Technologies, et samarbejde mellem HAUT, CATCH og Click Festival
Work-in-progress visning d. 16.03.2019 kl 15:00
Showcase under Click Festival d. 18.-19.05.2019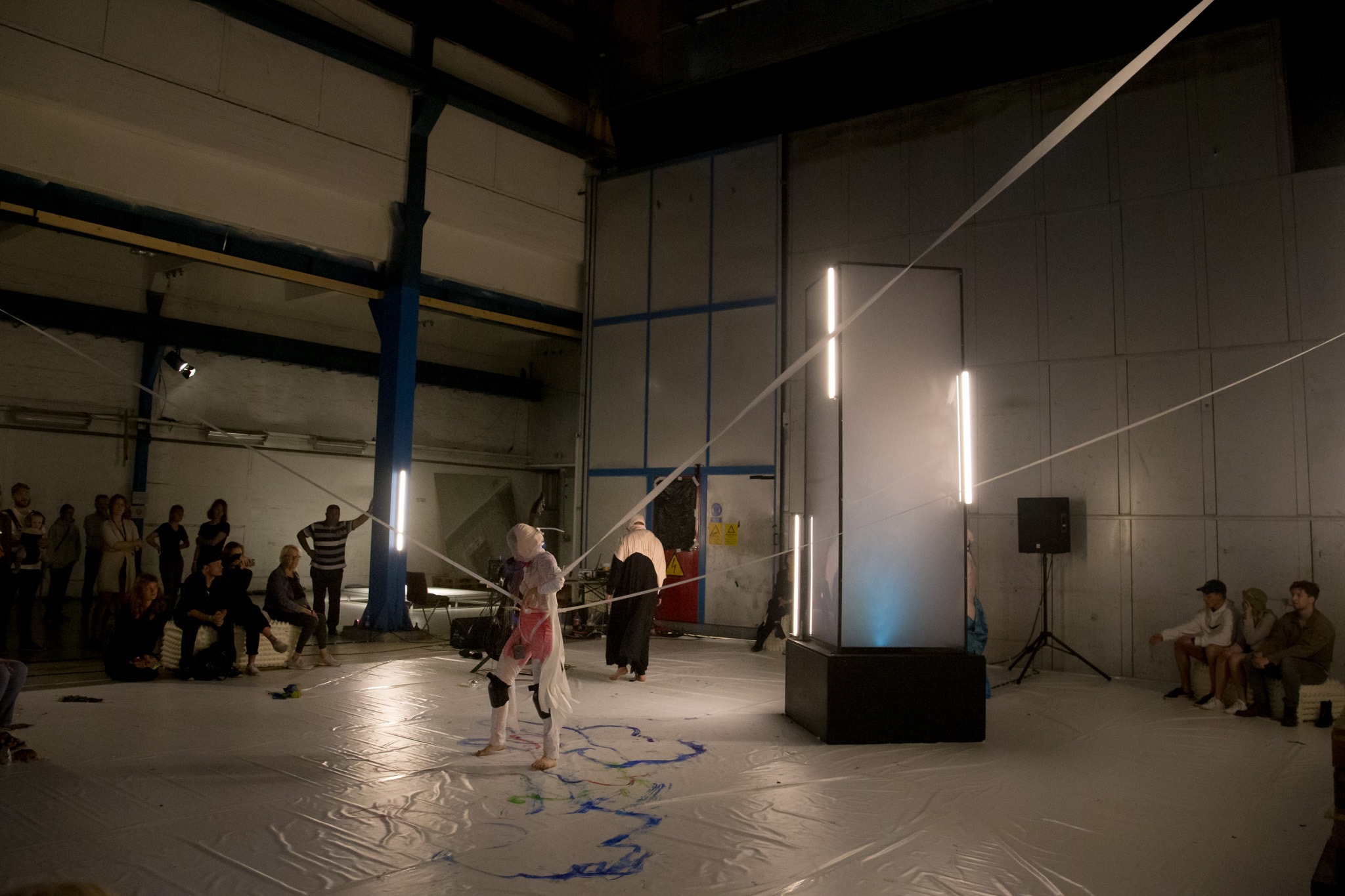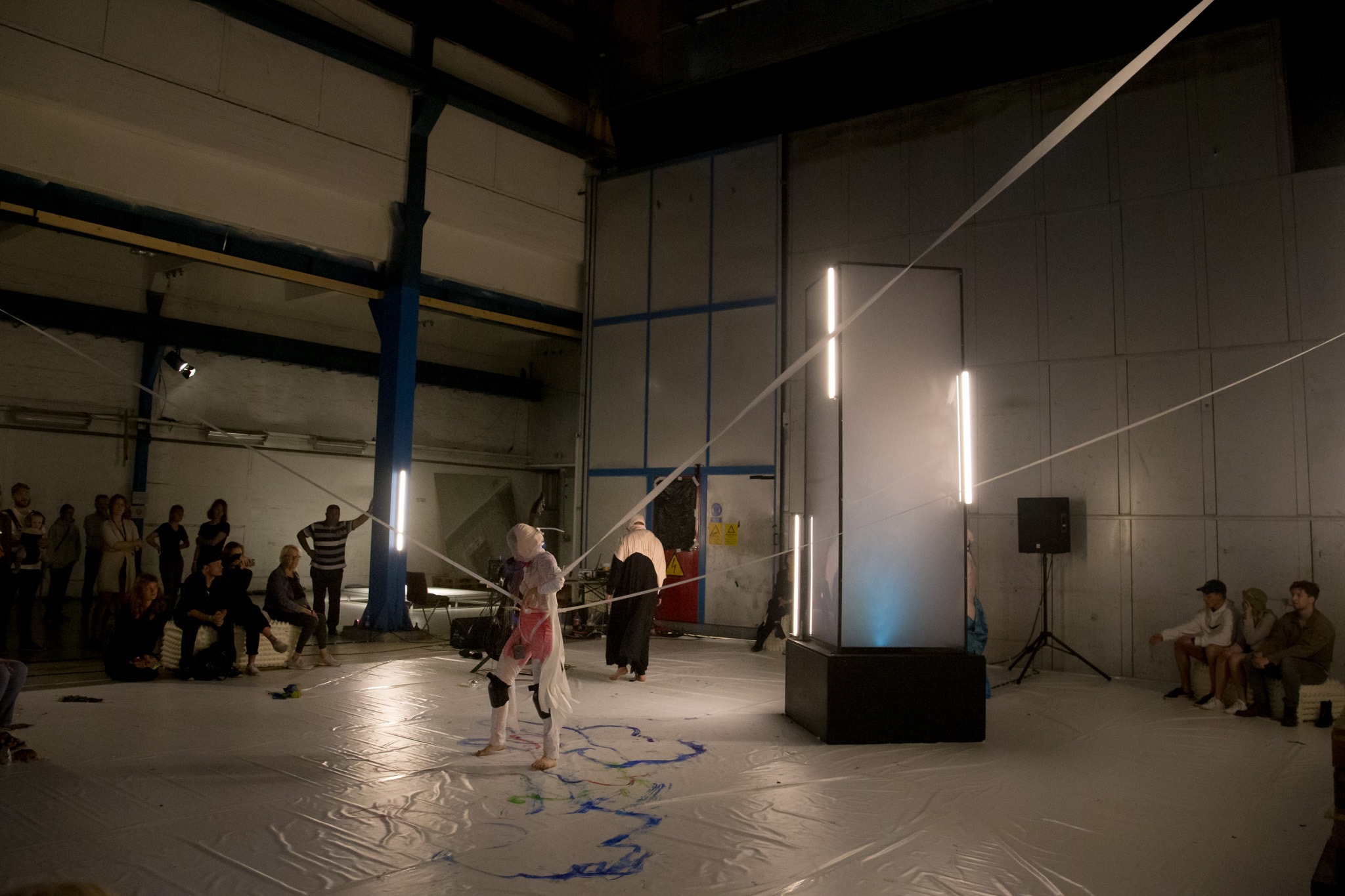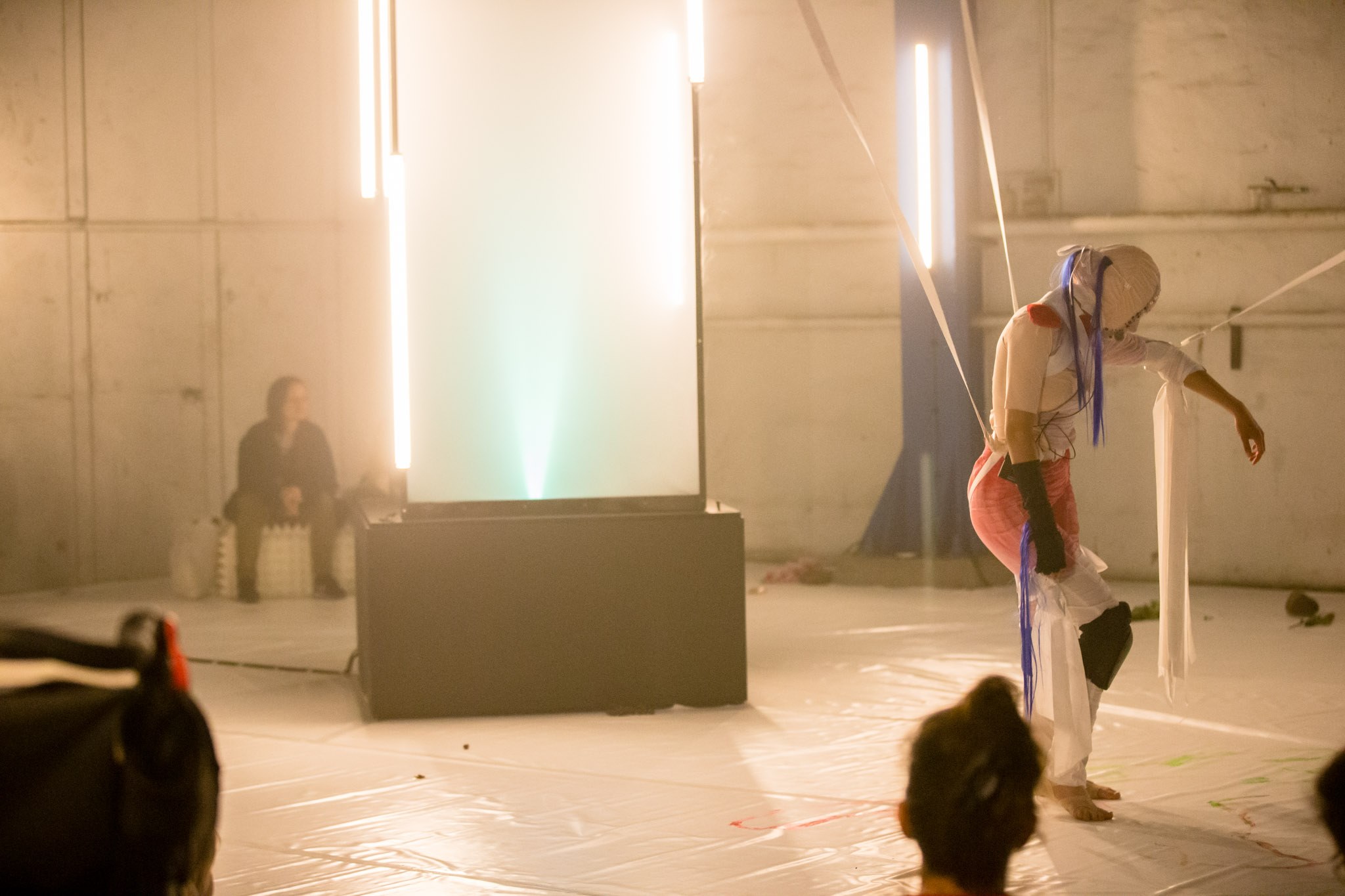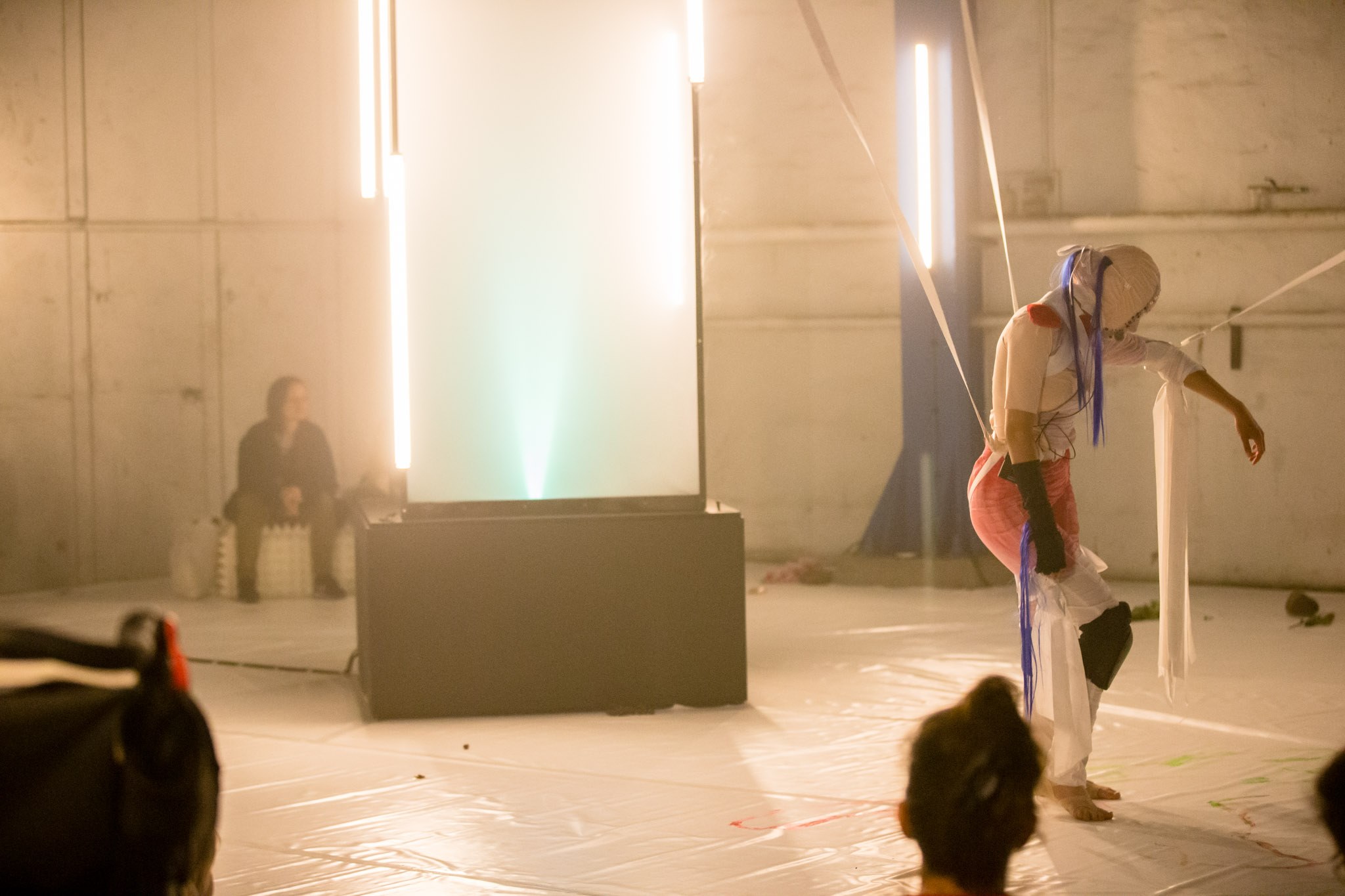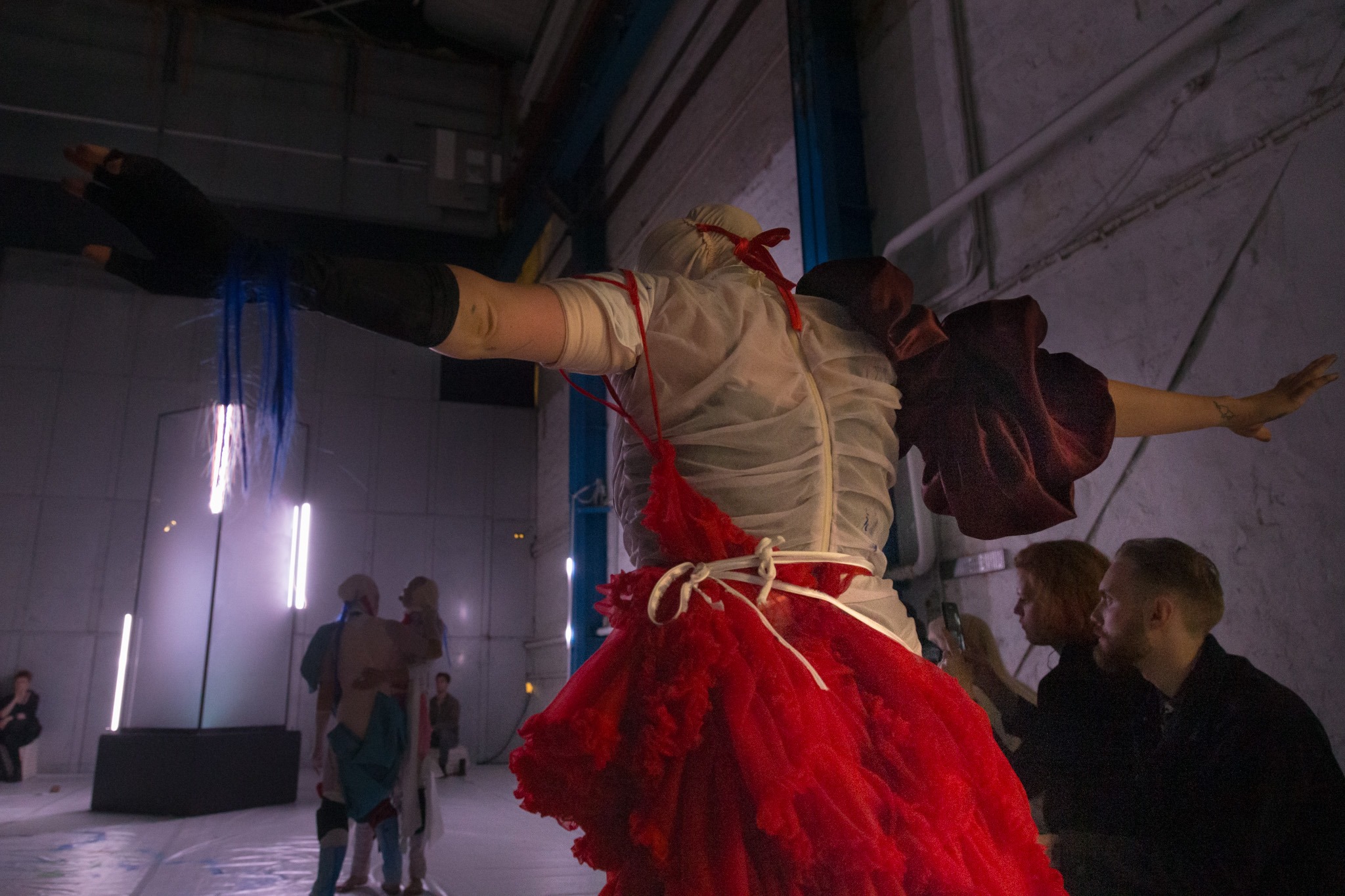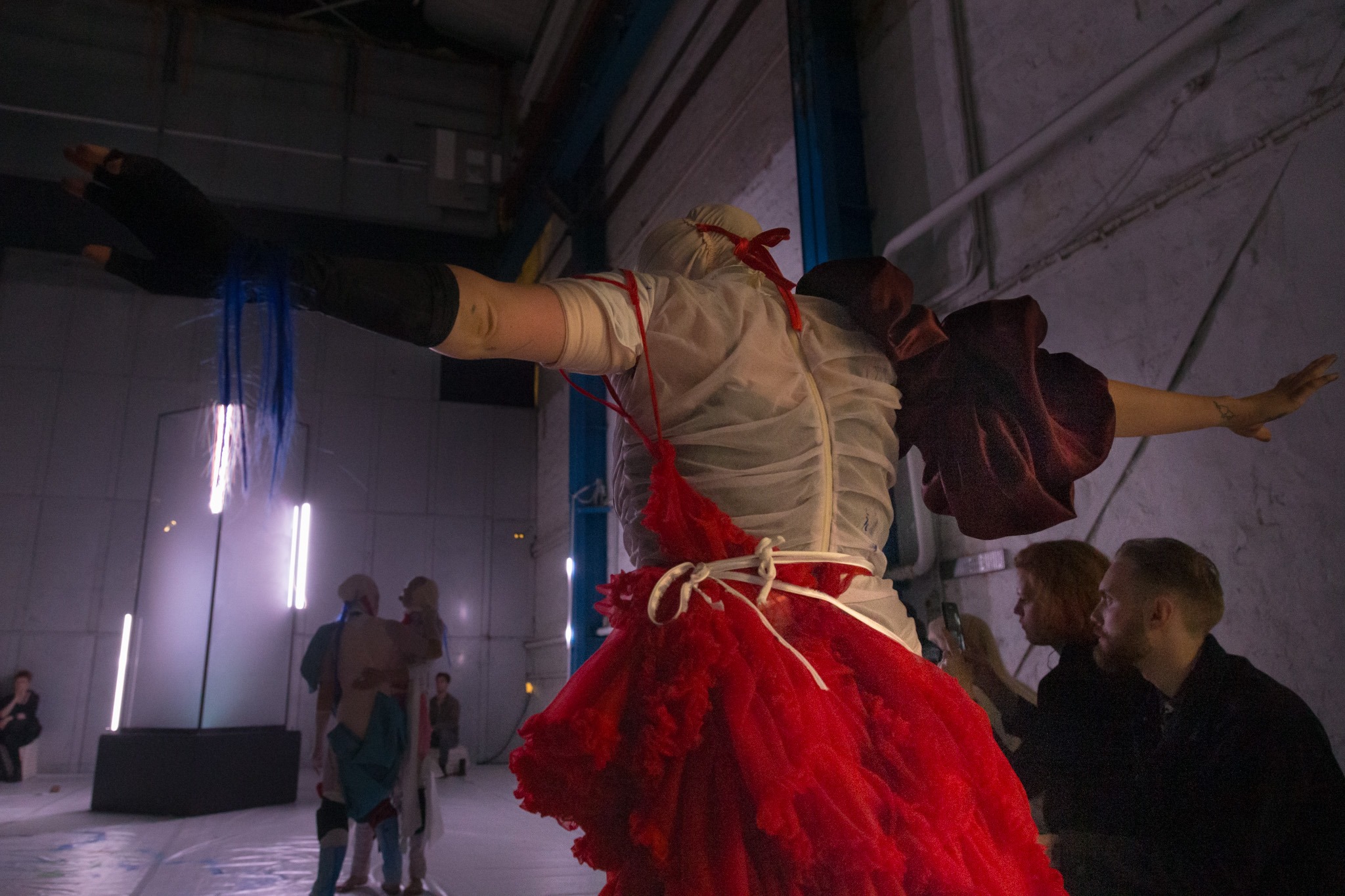 Fotos: Stine Sophie Winckel
Gennem et open call har HAUT og CATCH i fællesskab kurateret kunstnerkollektivet Mana:Group til at samarbejde med opfinderen af The Swedish Harp Bass, Joel Illerhag. De dykker ned i projektet No Tale No Head, hvor  de udforsker forholdet mellem det organiske og teknologien i en lydbåret immersiv performanceinstallation. 
Lydene fra The Swedish Harp Bass smelter sammen med performernes kroppe og stemmer, rummets ekko og jordens loop. Kunstnerne undersøger den muterede krop og den forvrængede i et ritual, der både forherliger og nedgør The Master, kroppen og maskinen. En dårlig tanke om forfald trækker kroppen i udmattelse gennem strenge, der binder rummet sammen, men deler, besætter og opretholder hierarkier.

Hvad er denne død, der ikke er død? 
 
Kunstnerisk hold
Kunstnerkollektivet Mana:Group
Musiker og opfinder: Joel Illerhag
Om Staging the Future of Technologies
HAUT og CATCH har indgået samarbejde om at skabe rammerne for to Eksiler, der skal blive en del af programmet på CLICK Festival i Helsingør i maj 2019. Samarbejdet er opstået ud af en fælles vision om at tilbyde rammer for kunstnerisk forskning og talentudvikling.
Staging the Future of Technologies tager udgangspunkt i mødet mellem en teknologisk praksis og en kunstnerisk praksis. Projektet har fokus på at skabe nye, jævnbyrdige samarbejder i mødet mellem kunst og teknologi, og på den udviklende proces. Vi håber endvidere, at se showcases af samarbejdet til CLICK Festival, der har potentiale til at vokse og udvikle sig mod en færdig produktion efterfølgende.