KOMMA Productions Performance
- Unfolding imaginaries around possible and impossible contempo- rary dance futures.
Format: IN PROCESS
Genre: Self-production in Dance and Choreography.
Residency at Regional Arena for Samtidsdans (NO)
20.- 26.02.2023

WORKSHARING:
26.02.2023 kl. 14-16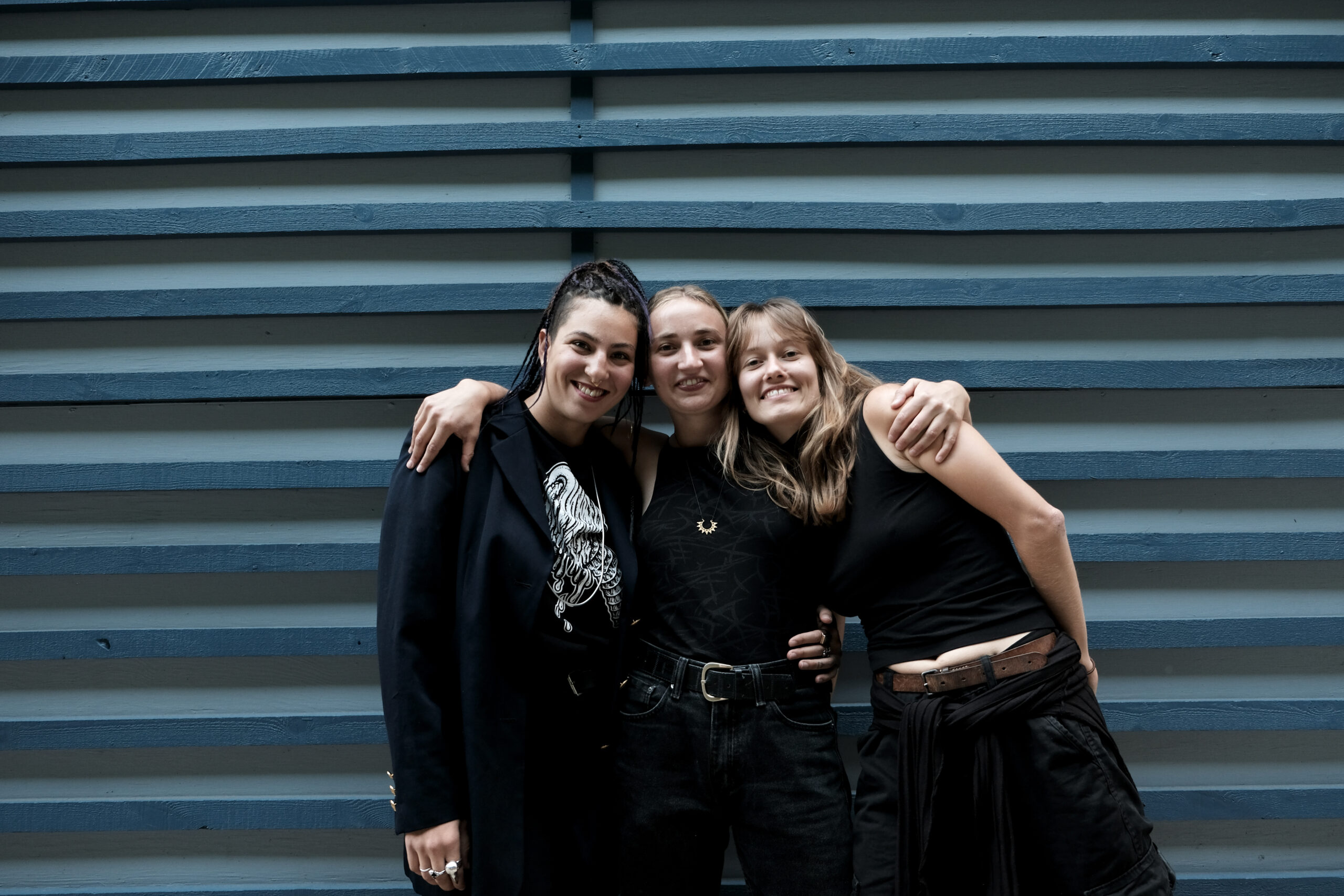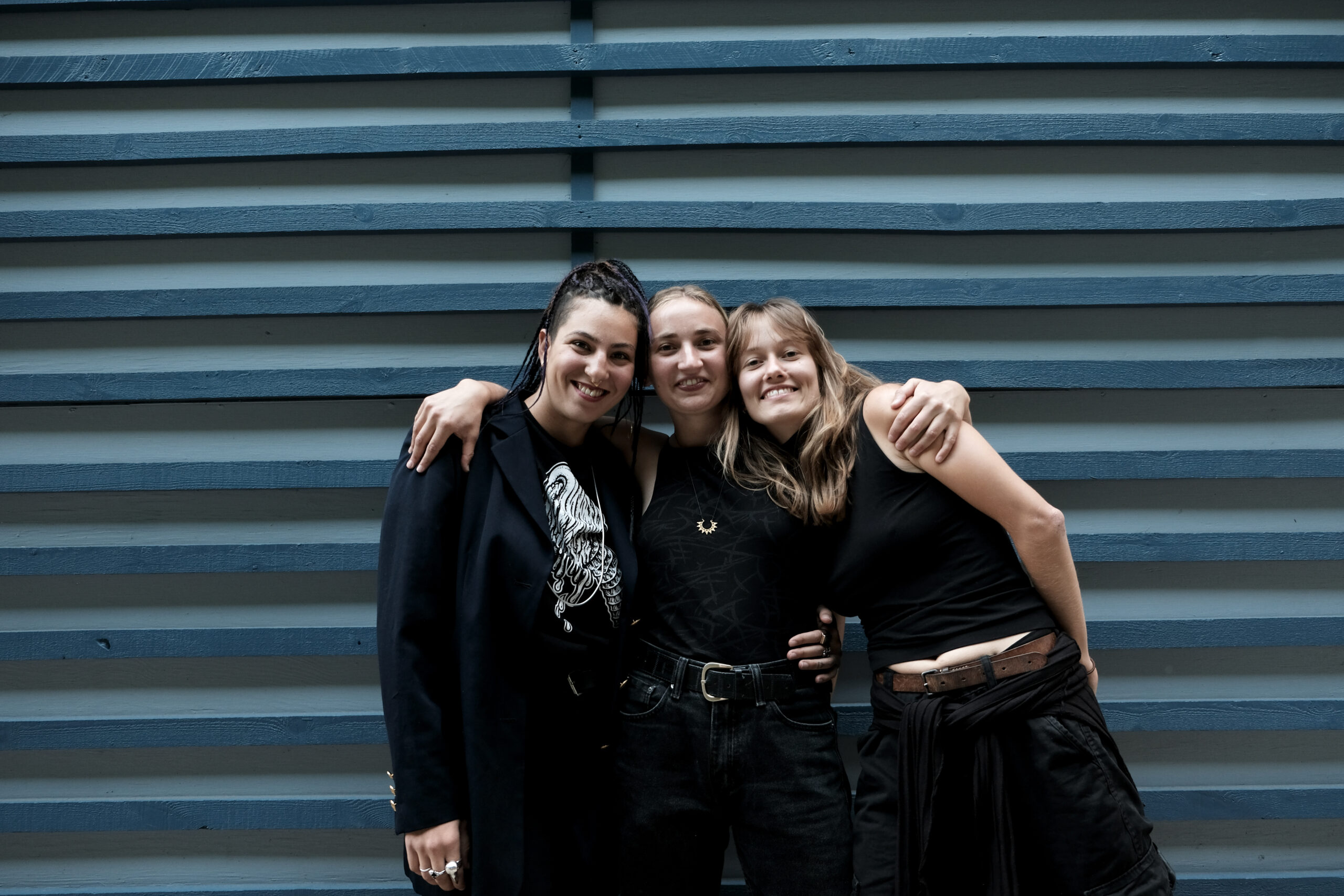 The artistic research
In this residency the group will spend time engaging with imaginaries around possible and impossible contemporary dance futures, self-produc- tion and its manifestation through dance - under the project 'the other time plan'.
They depart from the concept of the 5-year plan, which was created in order to initiate rapid and large-scale industrialization across the Union of Soviet Socialist Republics.
The 5-year plan has since been implemented in many areas of life; even individual spiritual development. But which other temporalities (and values) can guide us into the future?

Between concrete and far-out dreaming from KOMMA's members, they will use choreographic thinking to bring forward different plans. What might an x-amount-of-time-plan for a continuous physical practice look like? Or a one-second plan for joyous dancing? A 100-year plan for sustainable touring?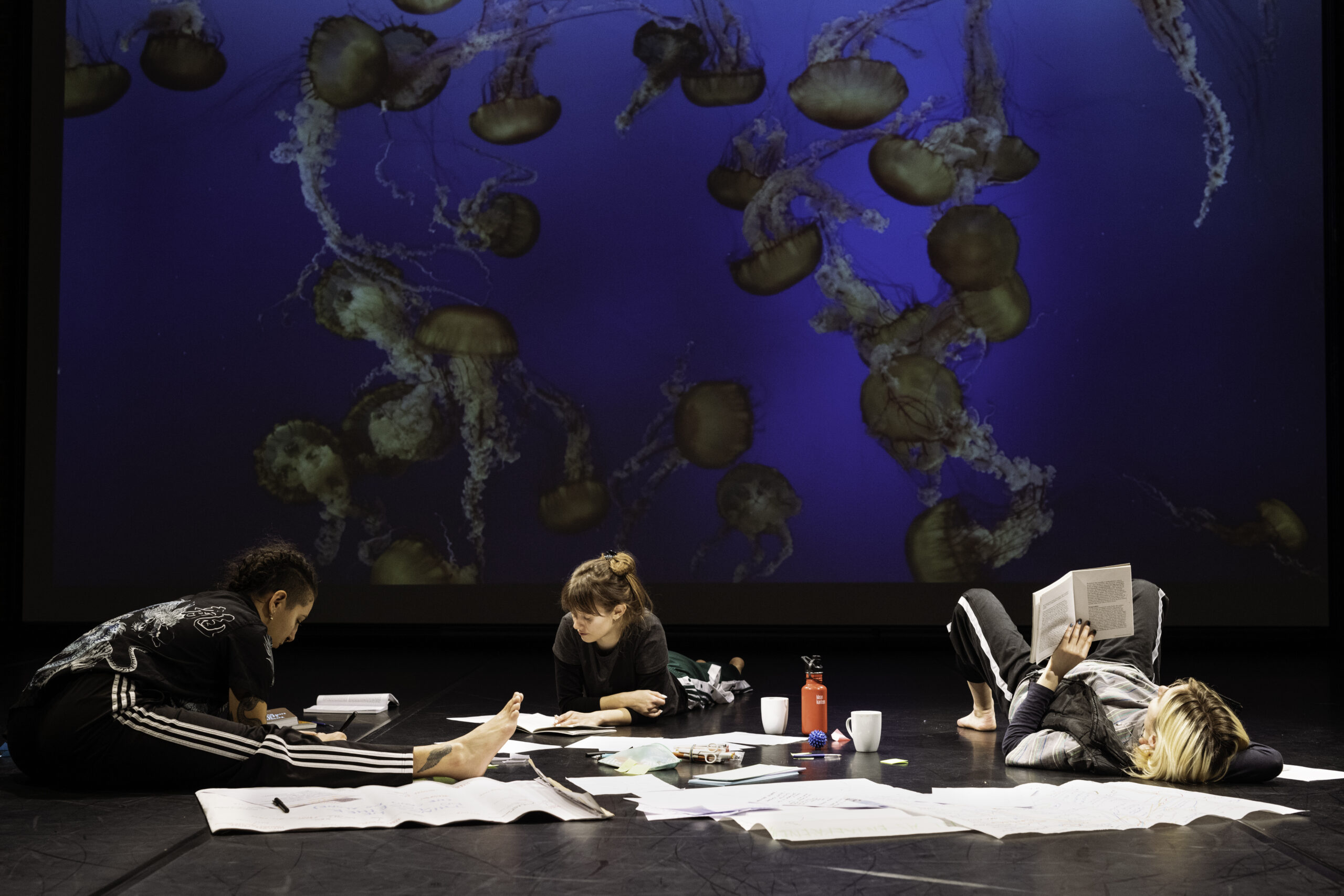 Foto: Nathalie Wiiberg
The Artistic Team
KOMMA is a performing arts association founded by artists and producers Joana Ellen Öhlschläger, Lara Vejrup Ostan and Nadja Bounenni.
They work towards creating a low threshold entry to the world of artistic freelancing and a community around their field of work. Together they collect and share knowledge and resources surrounding self-production.
KOMMA Productions website
KOMMA Productions Instagram
KOMMA Productions Facebook