AN HOUR WITH - Marina Dubia
- creates room for a short and intense immersion in an artistry or artistic practice.
Format: AN HOUR WITH
Genre: Conversation and knowledge-sharing format
Date: 25th May 2023
Time: kl. 09:00-10:00
Adress: HAUT, Lygten 39, 2400 Cph. NV
AN HOUR WITH is free but there are limitit seating.
You can signup by sending an email to billet@hautscene.dk
– write "AN HOUR WITH Marina Dubia" in the subject line.
HAUT uses the signup/registrations to get a feel for how many we will be.
Therefore your signup is always valid, unless you are told otherwise.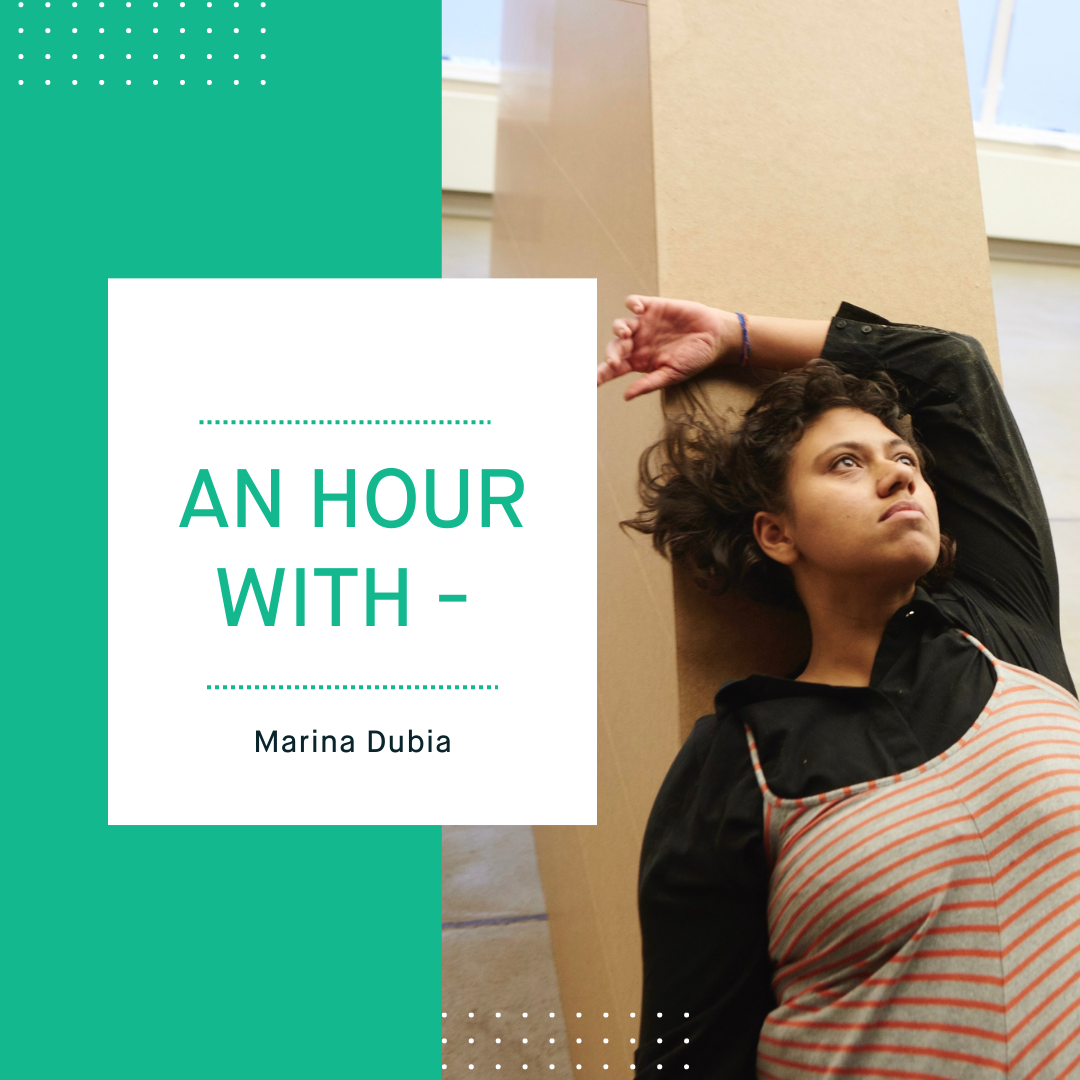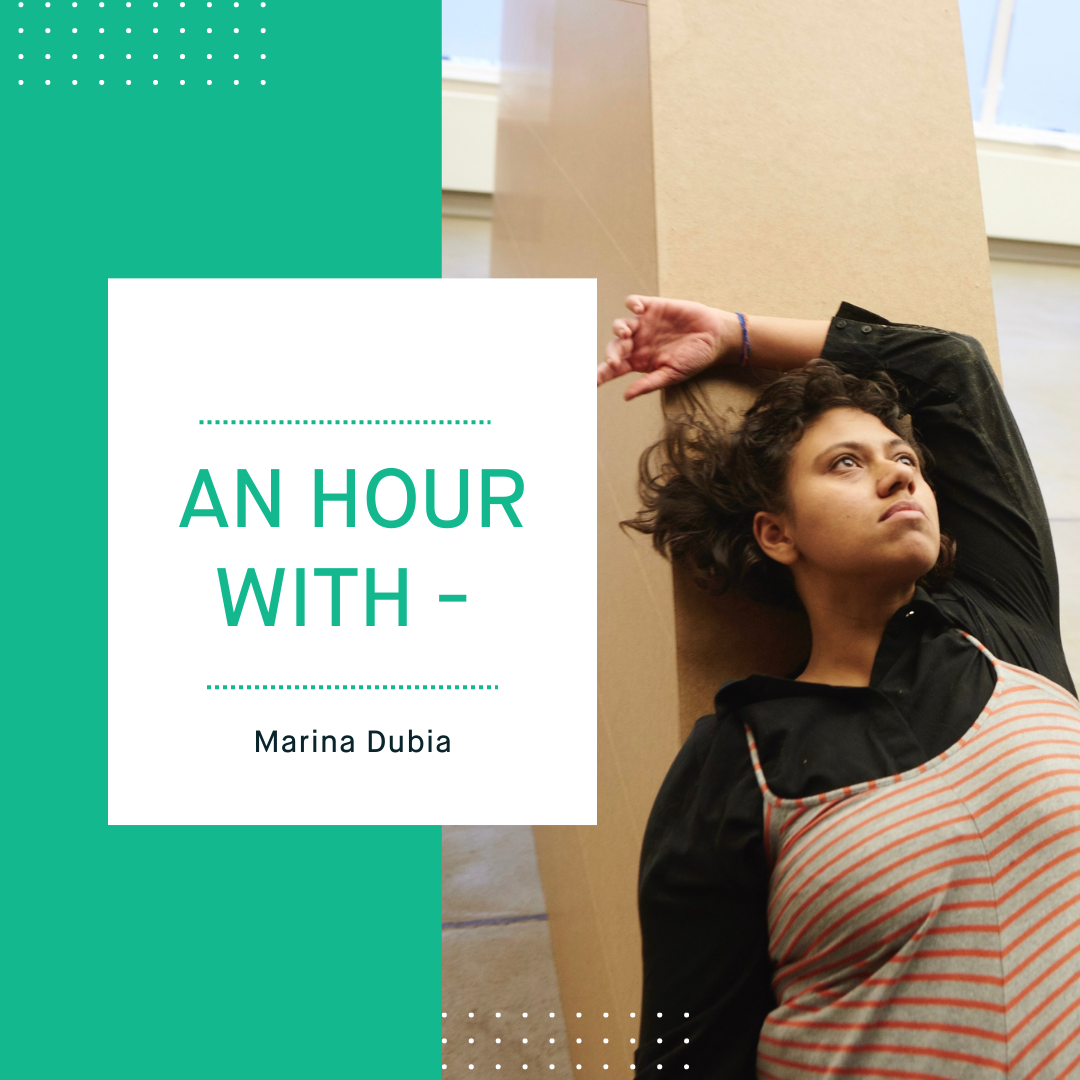 AN HOUR WITH: Marina Dubia
'Desabar to Fall Over' is Marina's next group performance work. This meeting marks the beginning of a two-week choreographic residency in collaboration with O-Overgaden to develop the work, which will be presented during Art Week 8th and 10th of June 2023.
Together with performers Julie Schmidt, Sophia Mage and Lara Vejrup Ostan, Marina asks questions about the complex emotions we feel when faced with the violence present in our world today, and how we may give them expression in the public space.
At AN HOUR WITH Marina will talk about the origins of the project, speculate on how these ideas could come to fruition, and discuss the challenges of working in between visual and performative arts.
Short bio
Marina Dubia (BR/DK) (b.1992) is a wandering artist and writer at the frontiers between visual arts, dance and discourse. She works with flesh, bones, dust and institutions; with words and their effects on us. For 2023 she has been invited to develop a choreographic work and series of interventions together with O-Overgaden Institute for Contemporary Art (Copenhagen).
About 'AN HOUR WITH'
'AN HOUR WITH' is an opportunity to meet artists in an informal setting, where new conversations about art can flourish. The intention is to cultivate a closer relationship with and understanding of various artistic practices and studies for inspiration for the field right now.
With 'AN HOUR WITH', we provide space for short and focused immersion in the work of an artist or artist group.
'AN HOUR WITH' is for anyone in the field of art and performing arts, national and international colleagues and other people interested in the performing arts.