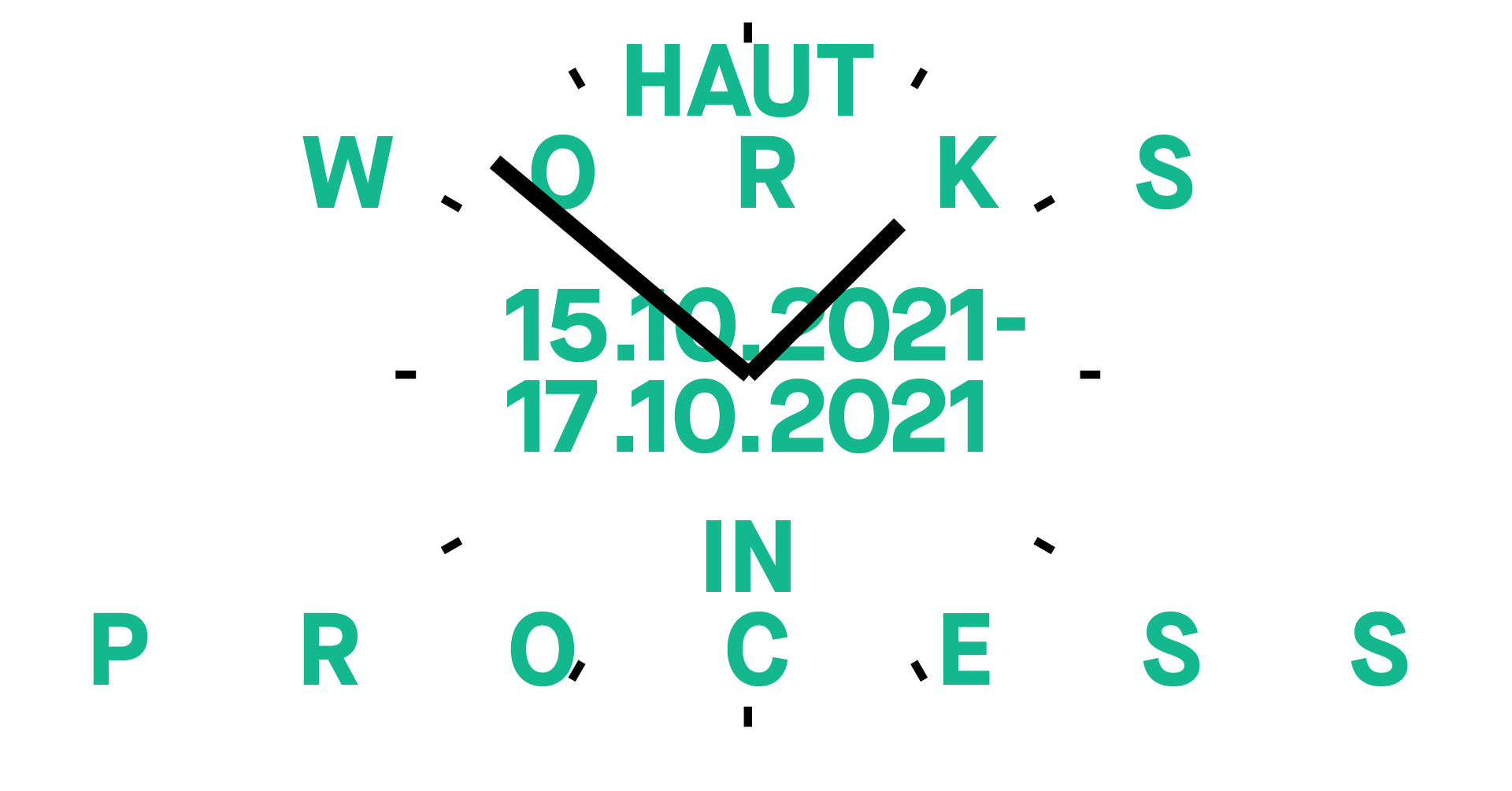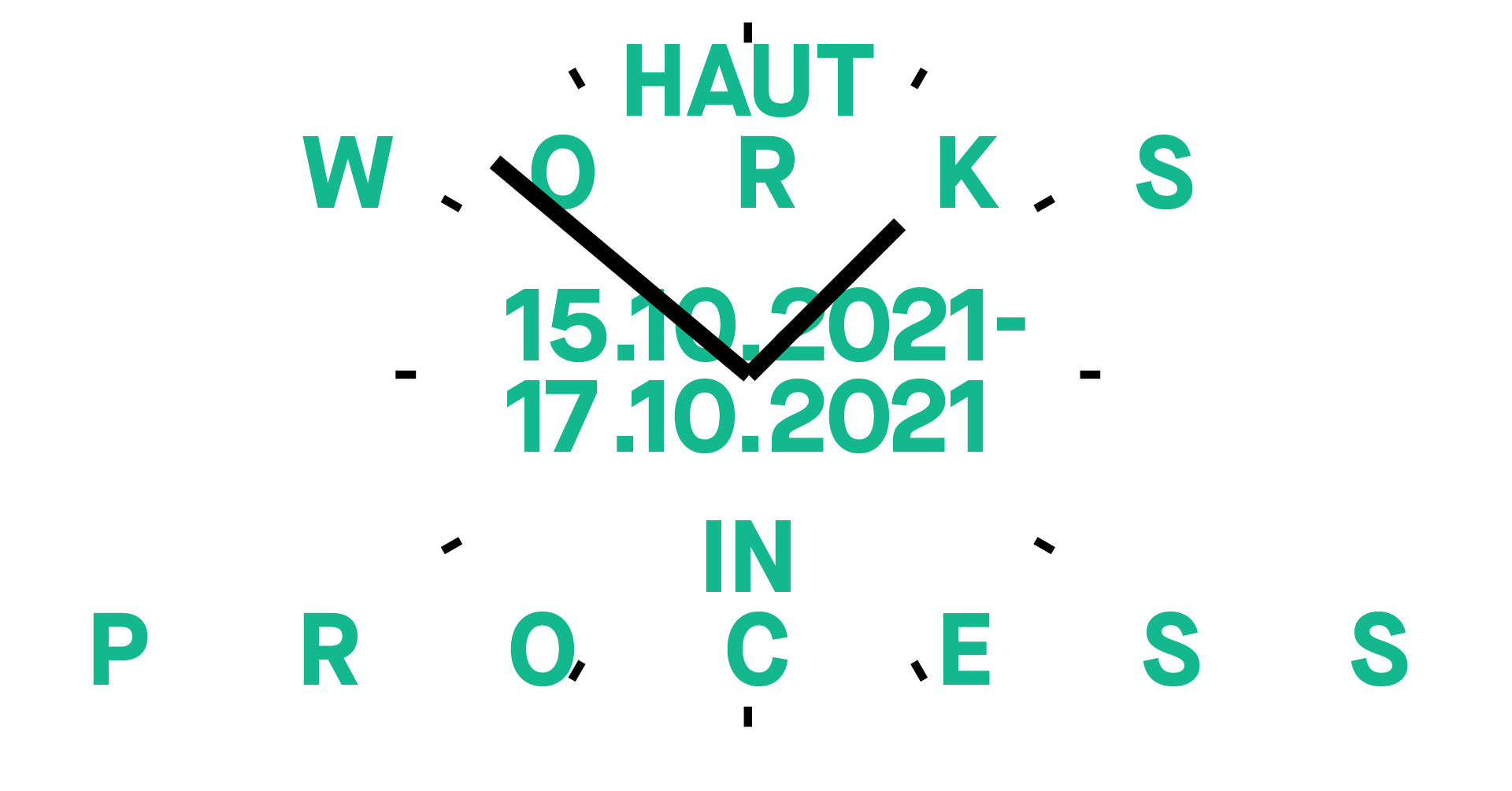 Den 15.-17. oktober inviterer HAUT indenfor til festivalen Works in Process – tre dage spækket med scenekunstværker i proces, talks, musik og samvær på Teatret Zeppelin.

Festivalens hovedtema kredser om HAUTs primære mission: At sætte fokus på vigtigheden af den kunstneriske proces og arbejdet for, at vi prioriterer den på lige fod med det færdige værk. Derfor kan du opleve de fire scenekunstprojekter memoryMechanics, Skimmed Words, Absolute Cocktail og ai_ai_inannainanna_0_1, der alle tilbyder et kig ind i det kreative udviklingsrum, som vi sjældent oplever.

Herudover byder programmet på oplæg af afgangsstuderende fra Teaterhögskolan i Malmö, to talks om henholdsvis scenekunstneriske uddannelser og fremtidens scenekunst – sidstnævnte med et panel bestående af vores internationale samarbejdspartnere Inter Arts Center, Workspacebrussels og La Serre. Og så skal vi nyde tonerne fra to DJ-sæt og på en spirituel rejse med shaman Henriette Ma'ah Bjørn.

Vi glæder os til at se jer!
Fotograf: Morten Arnfred, Good Place Production
FREDAG 15. OKTOBER
18:00 Dørene åbner
18:30 Åbning af festival
19:00 memoryMechanics – ExoCollective og kunstnerduoen Knudsen/Bøen NB! Installationen er åben resten af aftenen
20:15 Session med shaman Henriette Ma'ah Bjørn
21:00 DJ Karin Bergman
23:00 Dørene lukker

LØRDAG 16. OKTOBER
14:00 Præsentationer af afgangsstuderende fra Teaterhøgskolan i Malmö
15:30 Samtale om scenekunstneriske uddannelser
18:30 Skimmed Words – Andreas Haglund, Antonia Harke, Denise Lim og Stina Ehn
20:30 Absolute Cocktail – Beck Heiberg og Sigrid Stigsdatter 22:00 Musikaften med Cocktail
00:00 Dørene lukker
SØNDAG 17. OKTOBER
14:00 ai_ai_inannainanna_0_1 – Nanna Lysholt Hansen og Nina Cecilie Højholdt [drop-in]
15:30 Samtale om fremtidens scenekunst med Inter Arts Center (SE), Workspacebrussels (BE) og La Serre (CA) 17:00 Dørene lukker


Works in Process er støttet af Statens Kunstfond og Bikubenfonden
Works in Process er gratis. Billetter til de fire arbejdsdelinger kan reserveres. Tryk på forestillingens navn for at bestille din billet.
memoryMechanics, fredag d. 15. oktober kl. 19:00
Skimmed Words, lørdag d. 16. oktober kl. 18:30