NARTnART WWIORPCPH (World Wide International Open Research Platform Copenhagen)
A fake conference playing with sense and nonsense in an academic art setting.
Format: IN PROCESS
Genre: Comedic immersive sharing research platform lecture performance
Residency at Teatret Zeppelin
02.-08.05.2022

Work-in-process sharing:
08.05.2022 at 2-4pm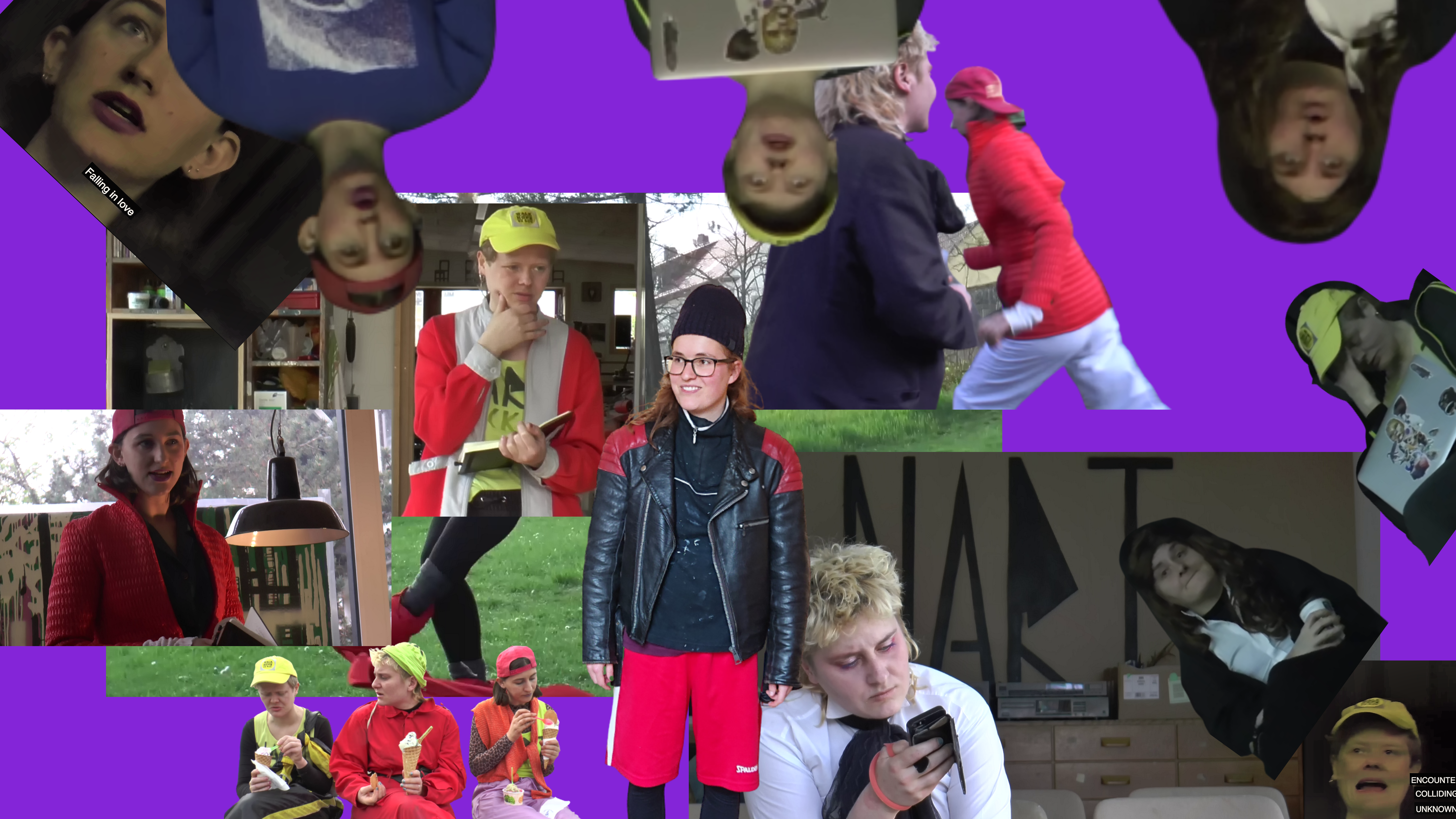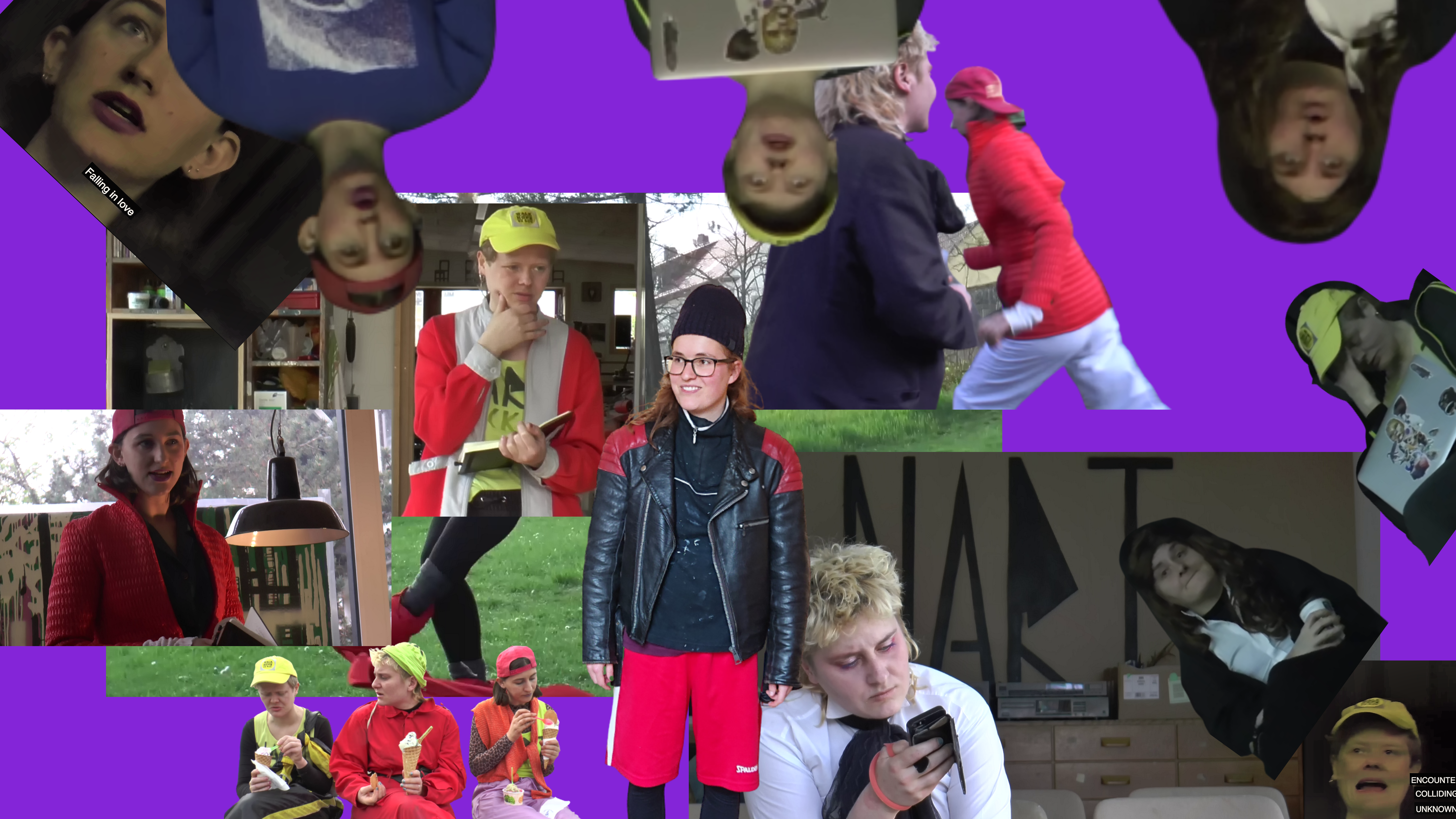 The artistic research
The artists artistic backgrounds in the performing arts have trained them well in articulating openness to failure. Though real failure might not seem like something worth risking as most artists are depending on recognition and limited resources. The aim with NARTnART is for the artists to use their artistic alter-egos to stage these insecurities and challenges in a comical but caring way. Watch them fail and frame it academically.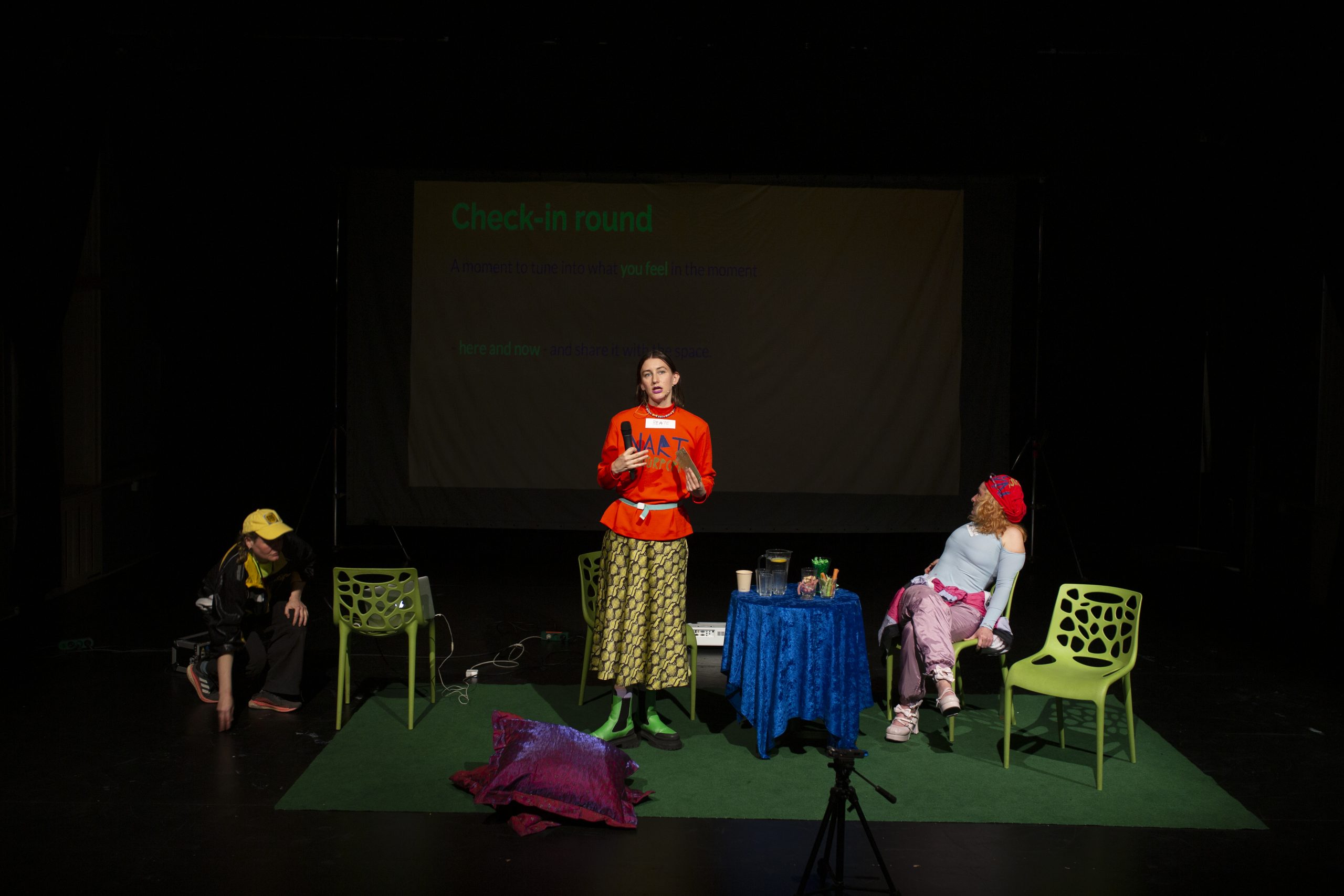 About the artistic team
NARTnART has an academic interest in the phenomenon of FAILURE. What kind of ARTistic/NARTistic platform do they have to create to master potential failure in their meeting with an audience?
Statement from NARTnART:
"We have an academic interest in the phenomenon of FAILURE. NARTnART international is an ART/NART collective centered around researching our self-invented term "NART'' which is defined as: potential actualities characterized as being NEITHER ART NOR NOT ART. We are investigating if an open NARTwork sharing at HAUT can be a potential platform to channelize potentialities of failure and thereby create an actual platform for sharing our potential failures."
The NARTnART team is very excited to anticipate anyone showing up for their sharing.
Learn more about NARTnART here or have a glimpse from their last conference in Kirchheimbolanden in 2019 in the video below.
Credits
Concept/production:
Karoline C. Holland, Klara Krämer, Linn Haldrup Lorenzen, Tone Haldrup Lorenzen
Performers:
Karoline C. Holland as Beate / B8
Klara Krämer as Guggi
Tone Haldrup Lorenzen as Kæy A.N.I.M.A.L.E.S.
Linn Haldrup Lorenzen as Olli
Main cinematographer:
Klara Krämer
NARTnART is co-produced by CuntsCollective