EKSIL: Michael Jackson in my veins
EKSIL 19.02.2018-25.02.2018 - Visning 24.02.2018 kl 21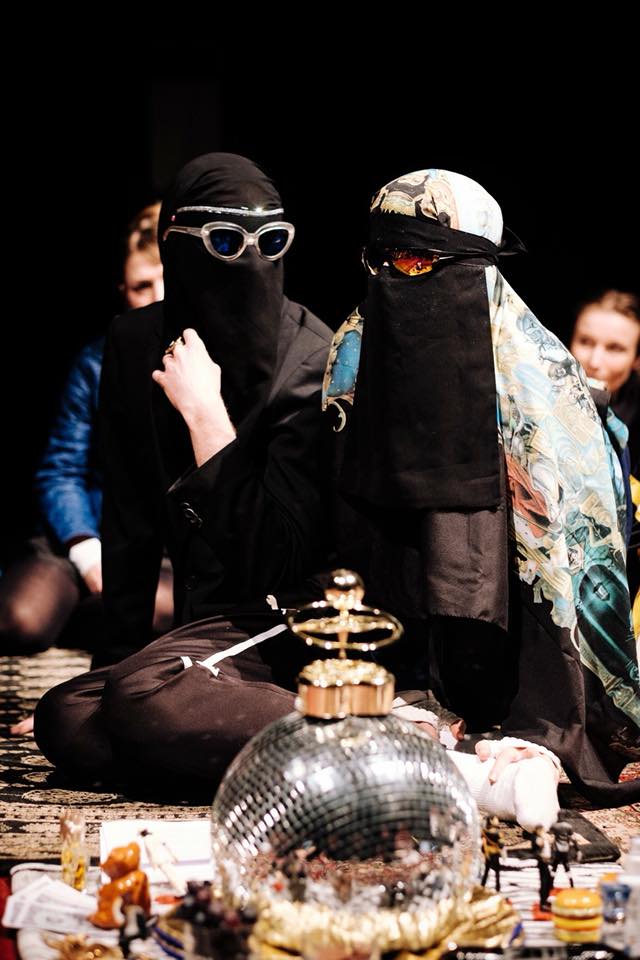 Michael Jackson, the king of pop, er en legende. Selv efter hans død lever myten og musikken videre, hvor end i verden du befinder dig. Hans kontroversielle fremtoning skabte forargelse og beundring, og hans transformationer gennem livet gør ham til et popikon, der er svær at begribe. Hvem var Michael Jackson? Hvad var Michael Jackson?
Mange spekulationer om Michael Jacksons liv florerer stadig den dag i dag. Michael Jackson levede i Bahrain i en længere periode i 2008. Blev denne periode skelsættende for hans liv? Blev han muslim? Blev han slået ihjel af CIA, fordi han konverterede til Islam? Dette er en teori dramatikeren Zara Lea Palmquist blev bekendt med, da hun første gang var i Kairo. Zara tog til Kairo igen i 2017 for at undersøge teoriens grobund i en arabisk befolkning. Hvilken Michael Jackson lever videre i metropolen Kairo? Hvem er han set gennem et mellemøstligt blik? Kunne han være en pop-messias, der skaber forening mellem en vestlig og en mellemøstlig kultur?
I et samarbejde mellem dramatiker Zara Lea Palmquist, instruktør Johan Saraw og performere Ida Katinka Fridan Pedersen og Jens Alexander Kepny Kristensen, går MICHAEL JACKSON IN MY VEINS i Eksil på HAUT for at undersøge og udfolde materiale fra Kairo i et scenisk rum.
Aftenen byder på en arbejdsvisning på første udvikling af MICHAEL JACKSON IN MY VEINS, og der vil efterfølgende være en samtale om processen, samt mulighed for at stille spørgsmål. 
Dramatiker: Zara Lea Palmquist / Instruktør: Johan Sarauw / Performere: Ida Katinka Fridan Pedersen & Jens Alexander Kepny Kristensen
Projektet er støttet af Statens Kunstfond, Danske Dramatikere & Københavns Scenekunstudvalg