S-T-A-V til lyd
v. Louise Cain og Lasse Thorning Jæger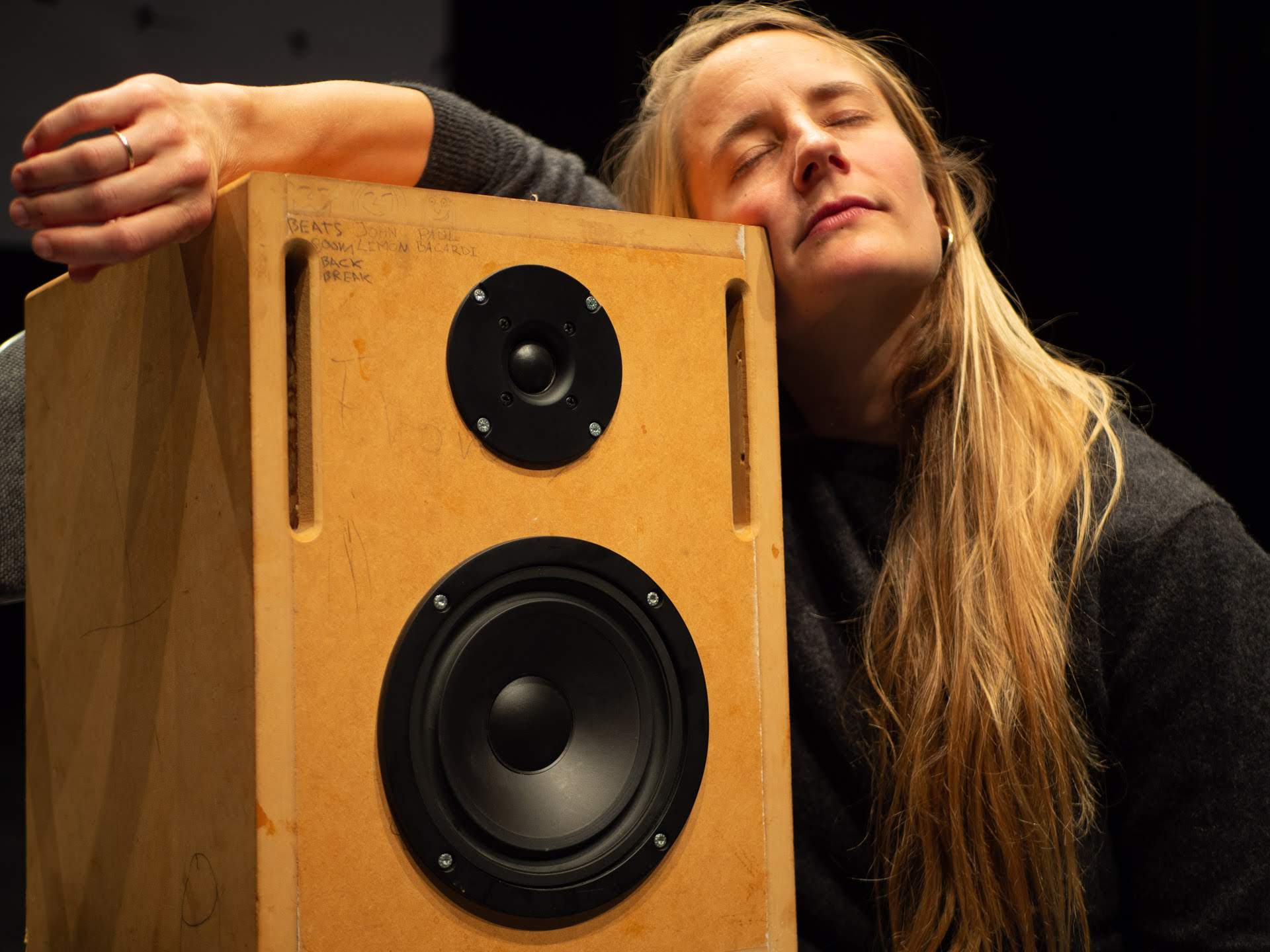 "En mand og en kvinde fanget i et sprog og en relation, de hverken kan være i eller komme ud af"
"Djævlekæreste" er udviklet i sep. og okt. 2018. Det er en dialog, der sætter både sprogets materiale og den dramatiske tekst under lup.
Konkret undersøger teksten et særegent, dysfunktionelt sprog mellem to mennesker og udfordrer almen grammatik, når den sætter fokus på de (sproglige) selvfølgeligheder, vi udvikler i nære relationer.
I forestillingen møder vi en mand (manifesteret i en højtaler) og en kvinde (et menneske/en skuespiller). Disse to karakterer går ind og ud af forskellige tidspunkter i et forhold, som ikke endte godt. Dialogerne sprænger en almen narrativ logik - nøjagtig som relationer gør det uden for scenerummet. De har et indforstået sprog. Et sprog, der bæres af deres hadefulde stik til hinanden, en grammatisk forsmåethed og glimtvise forsøg på at vise kærlighed midt i en ulmende konflikt.
/////
"Djævlekæreste" er en del af eksilprogrammet Writings on the Wall, som er støttet af Statens Kunstfond.
/////
Arrangementet er gratis og kræver ingen tilmelding
CREDITS: Tekst: Louise Cain. Lyd: Lasse Thorning Jæger. Skuespillere: Ida Cæcilie Rasmussen (kvinden), Peter Christoffersen (manden/højtaleren). Foto: Jacob Riis