Intergenerationel Æstetik
Hvad betyder det for teatrets sociale og sanselige orden, når piger og kvinder fra fire generationer skaber et scenekunstnerisk rum sammen? 

Eksil: Dans/koreografi og performancekunst
Work-in-progress visning d. 30.11.2019 kl 13:00-14:30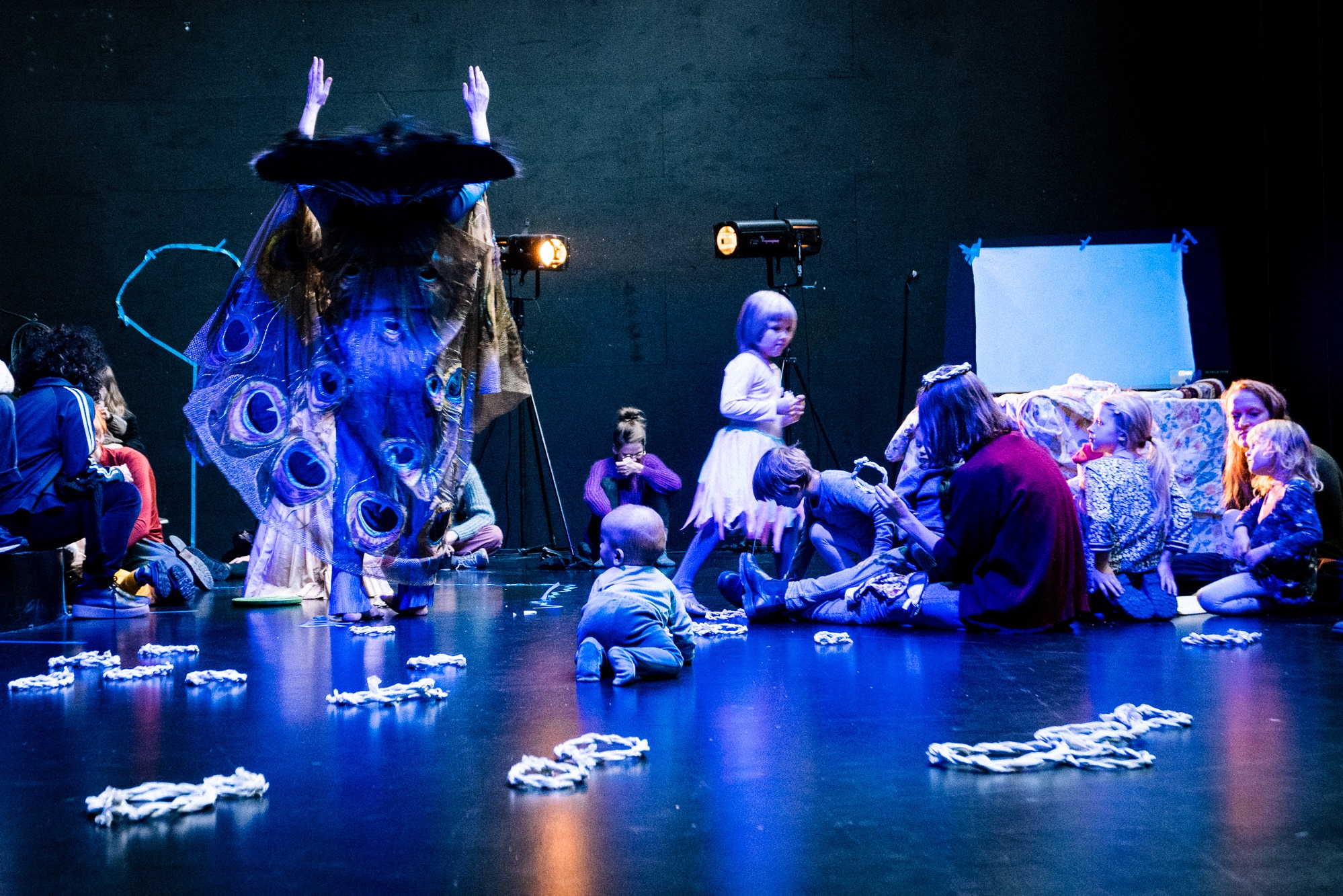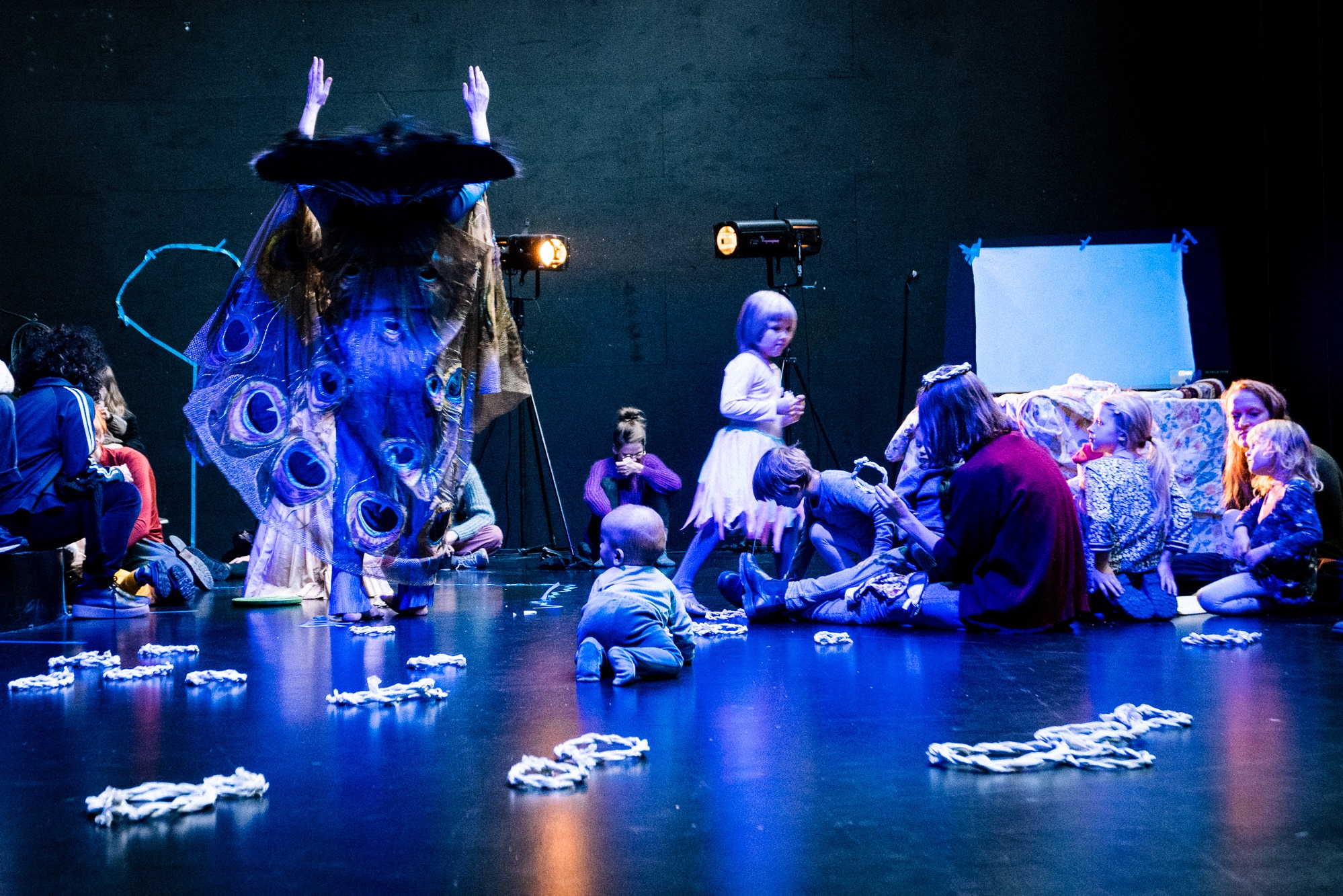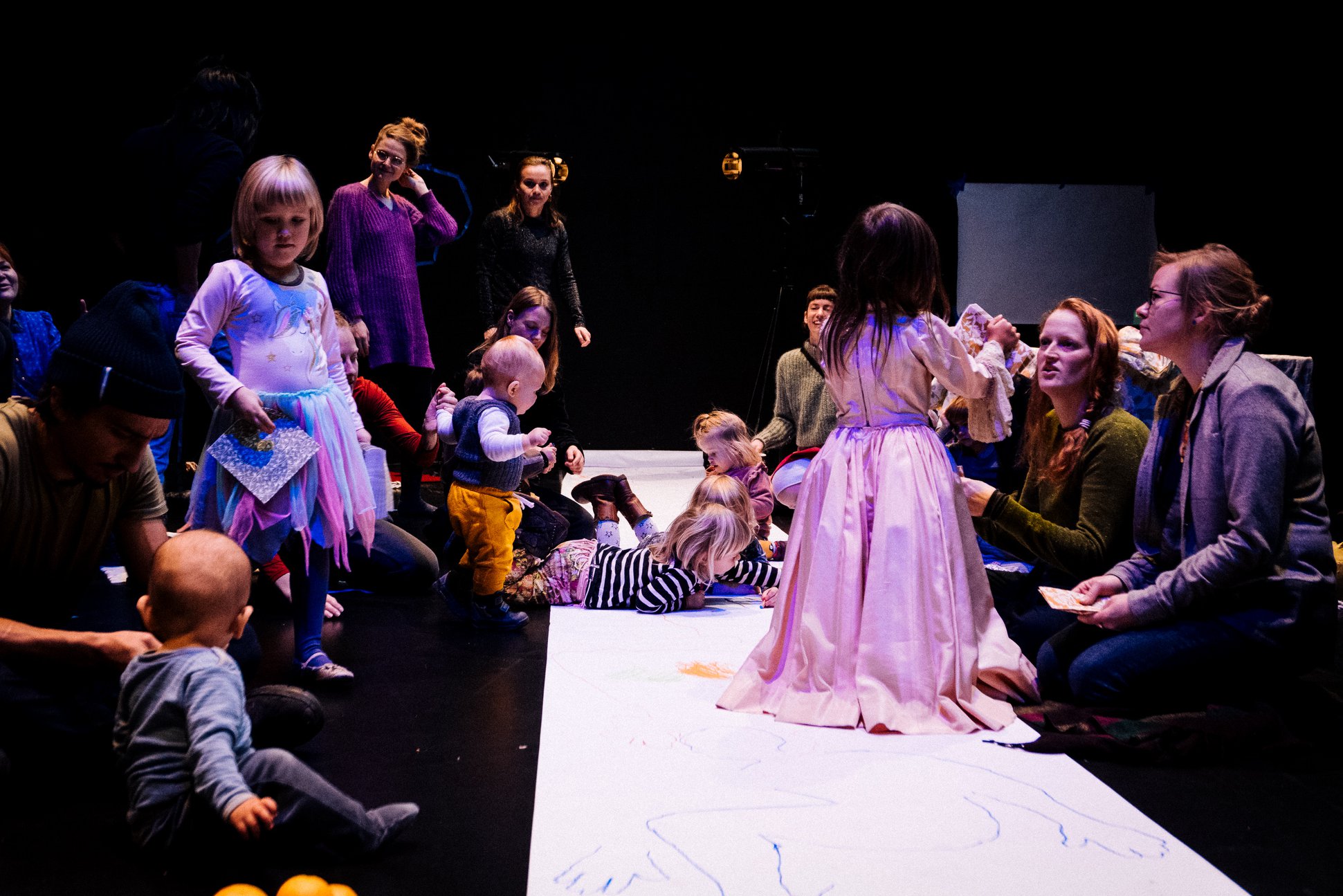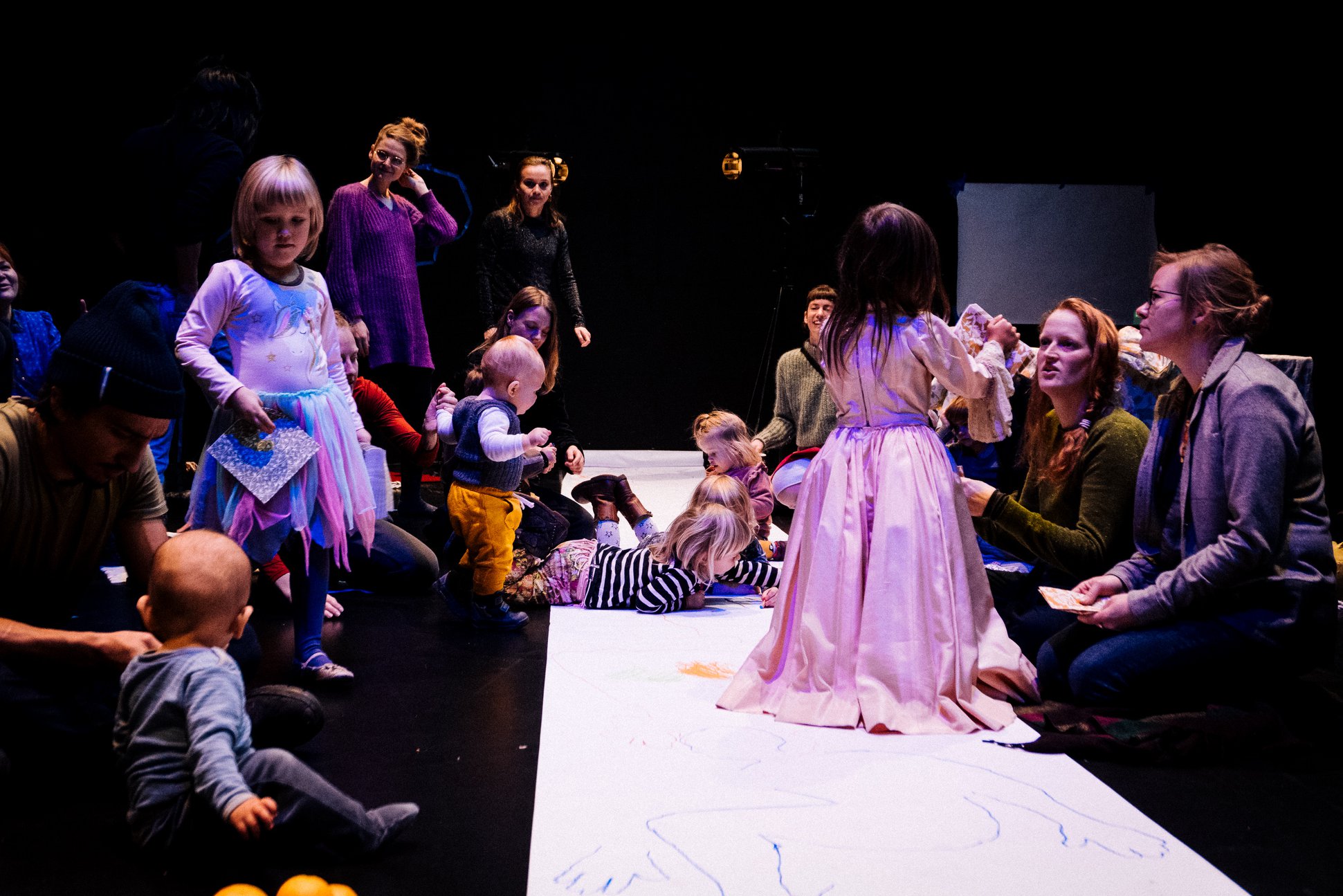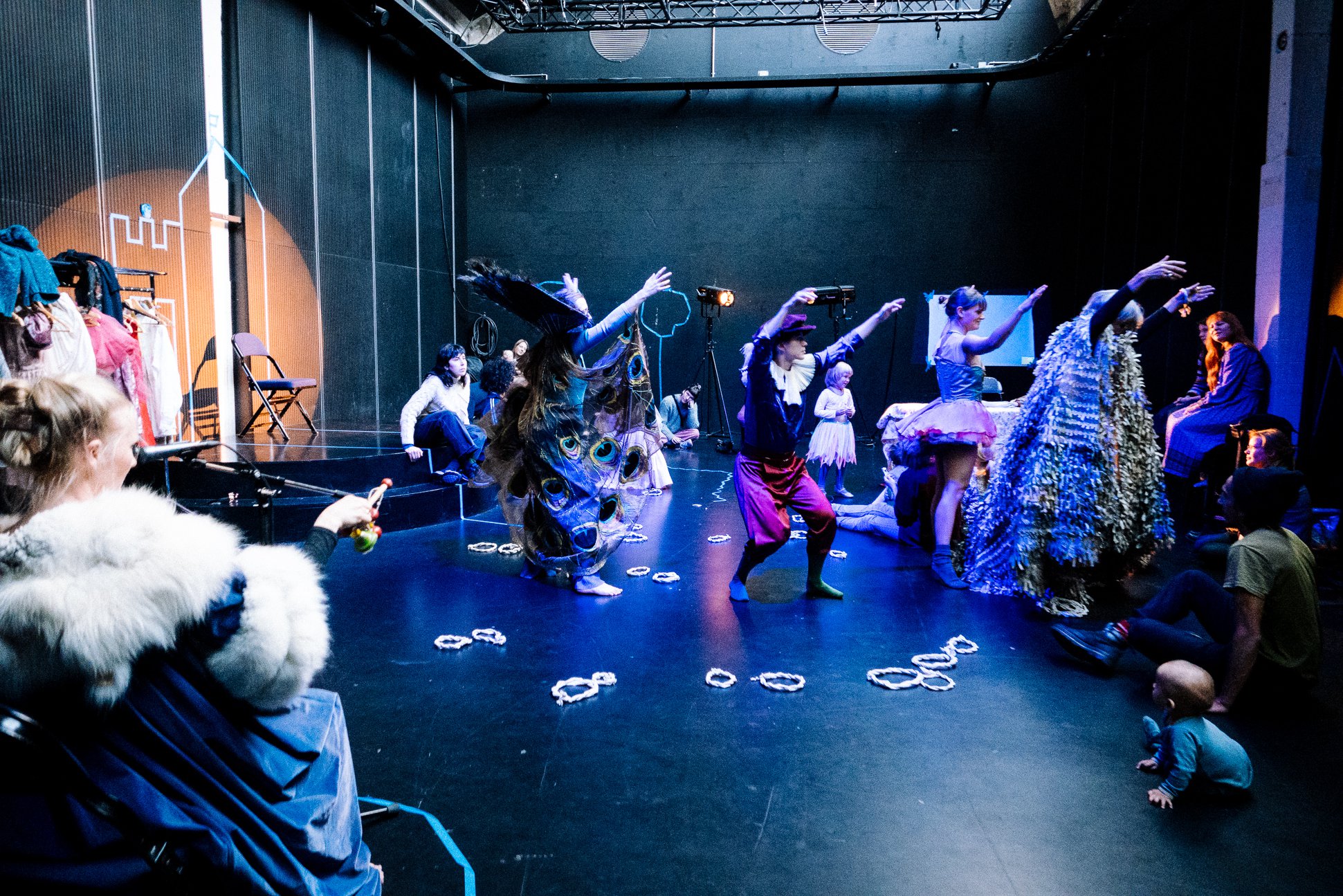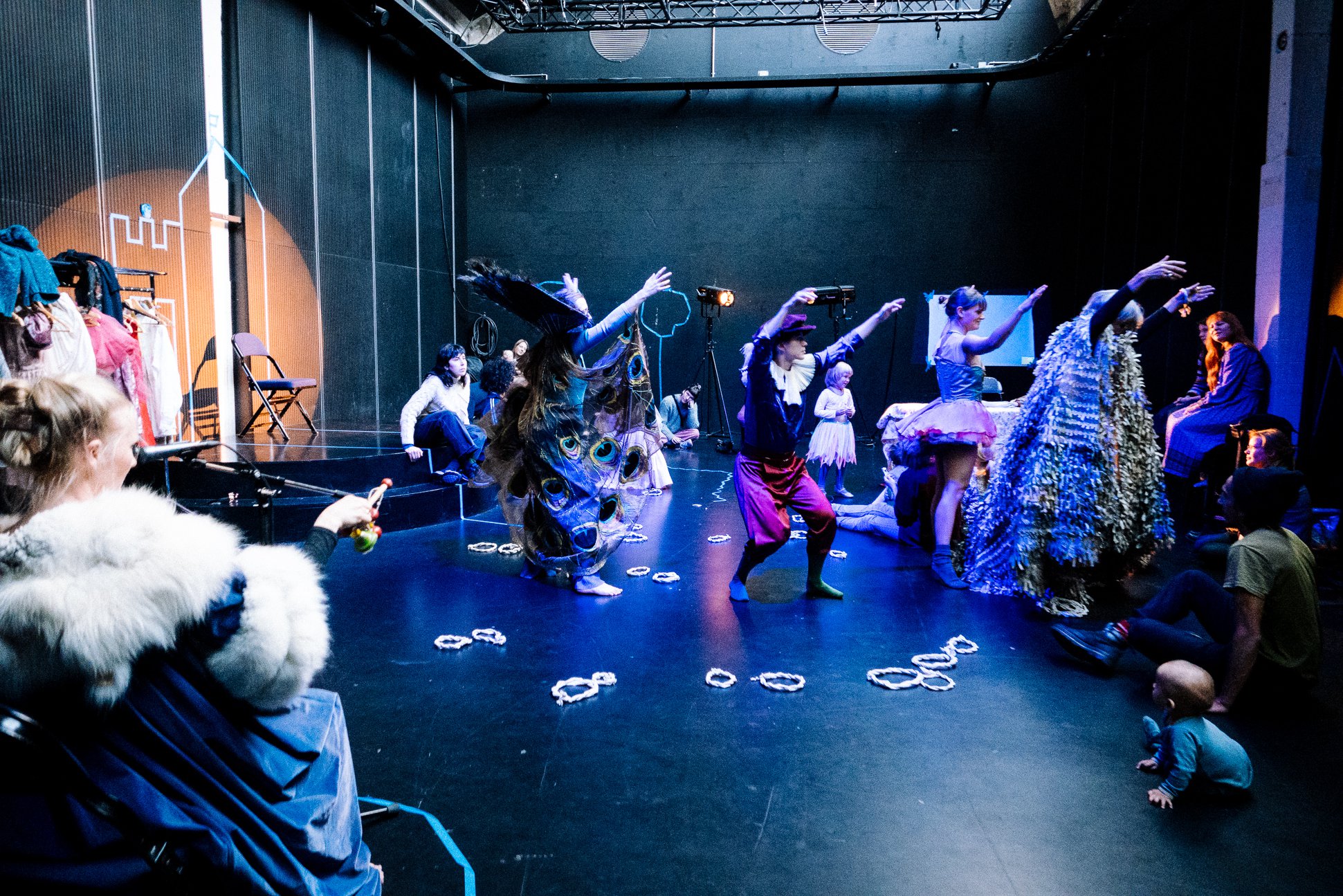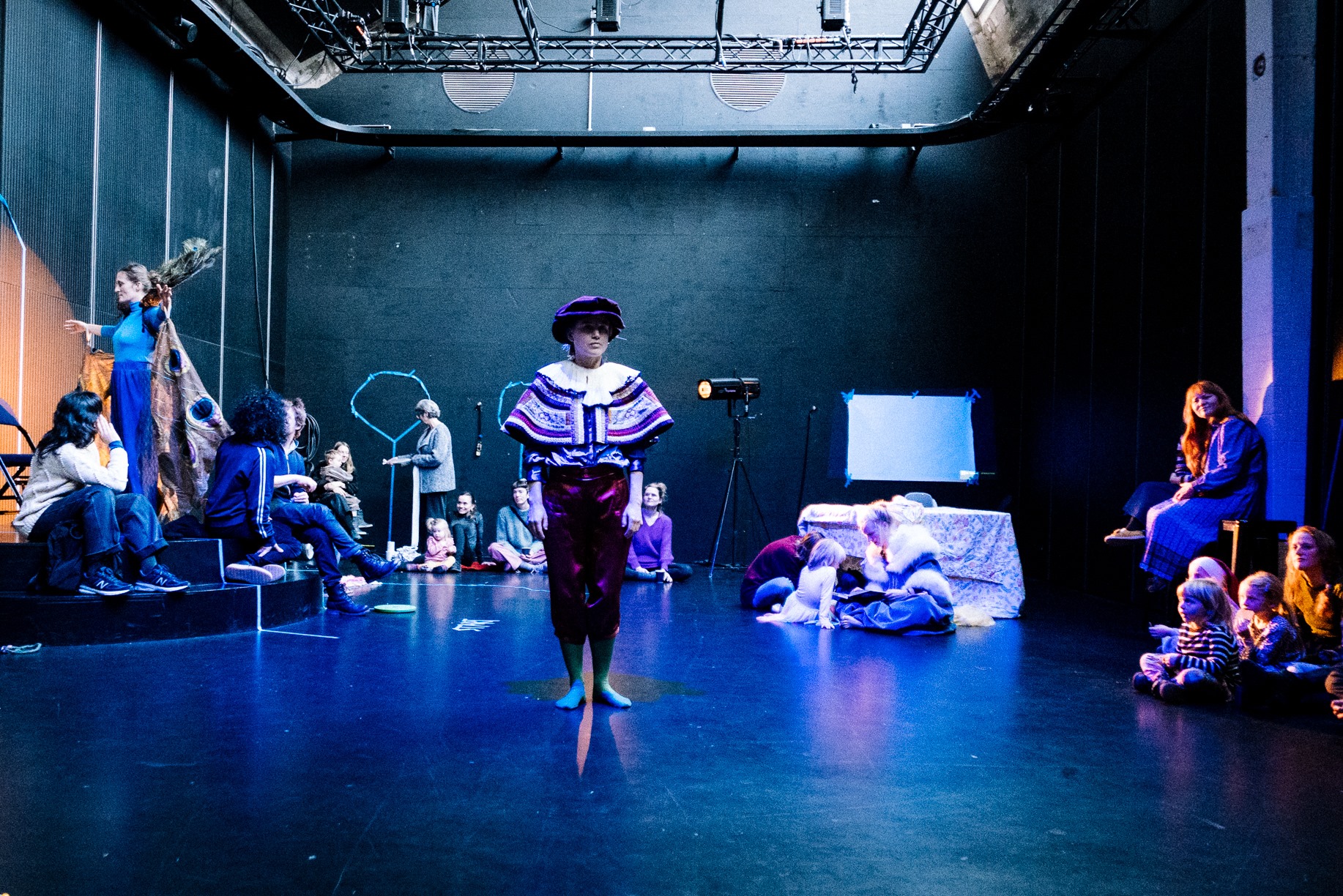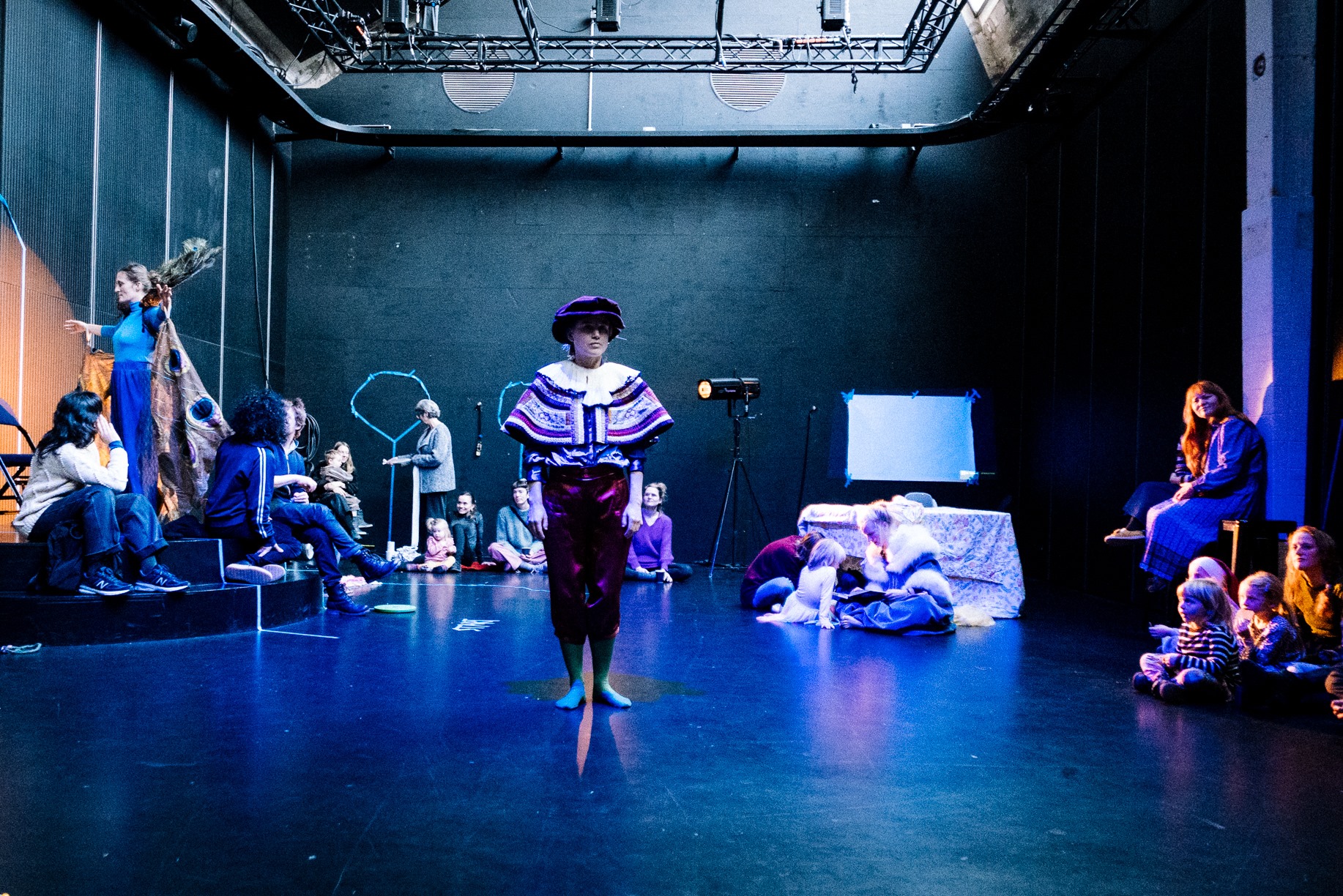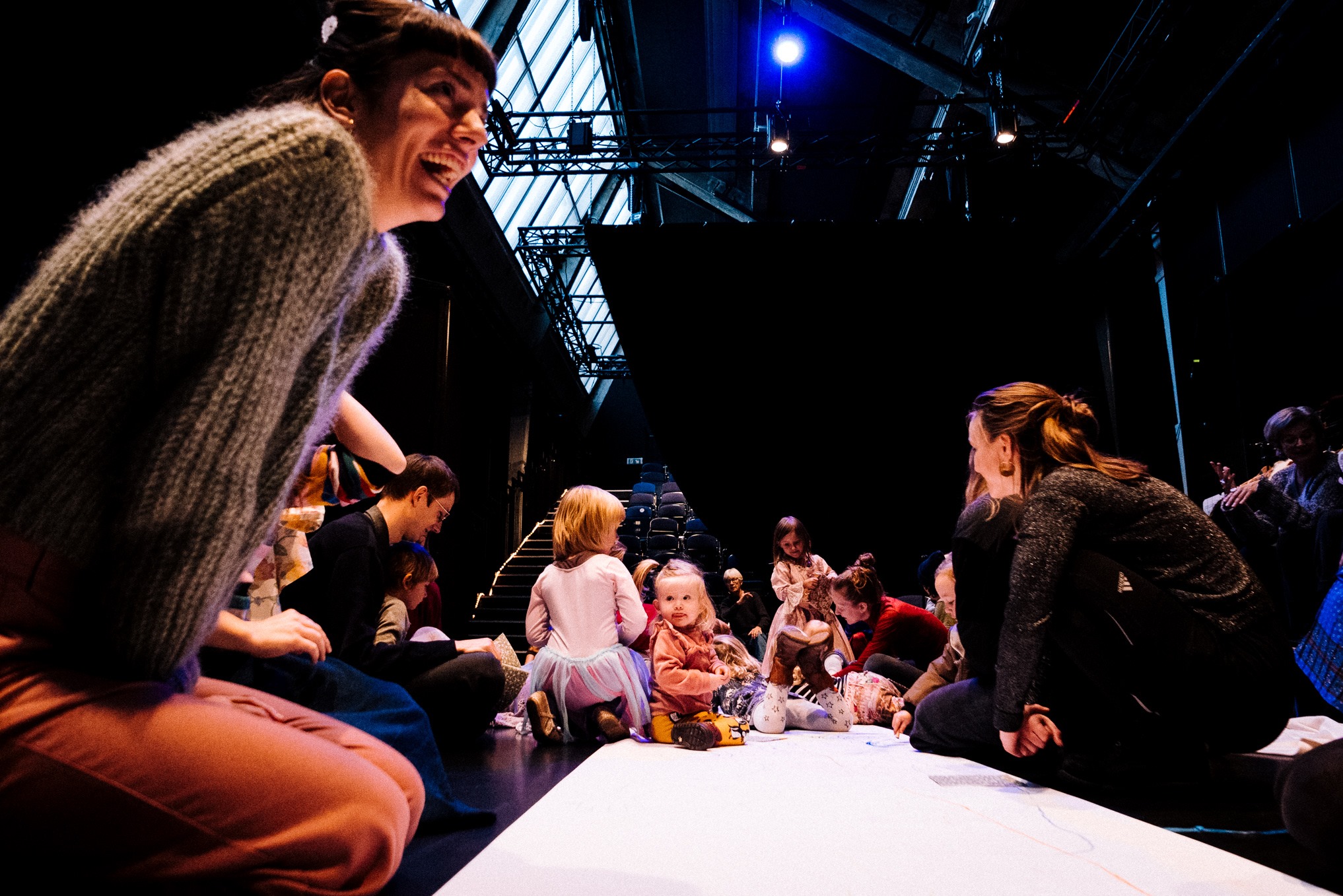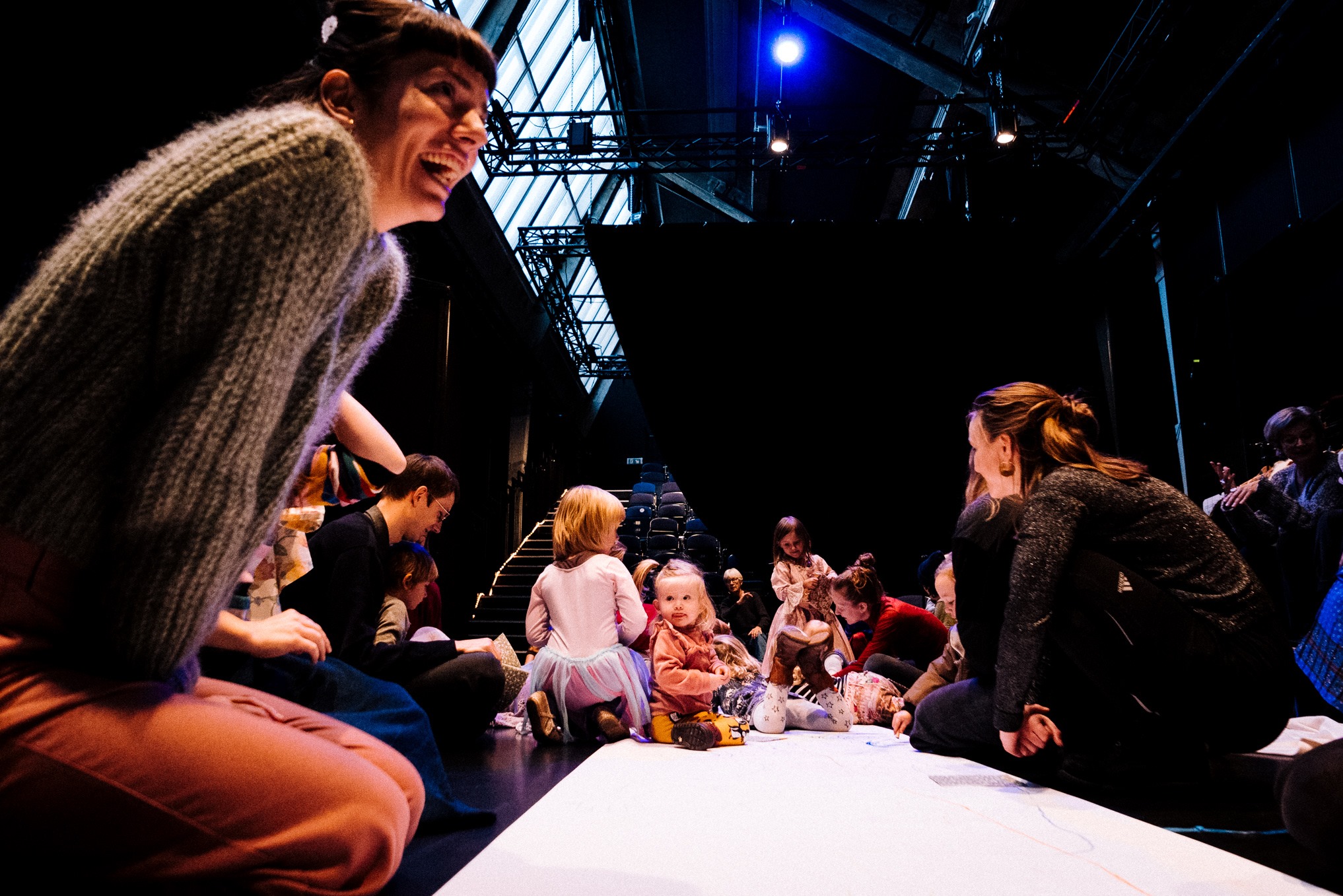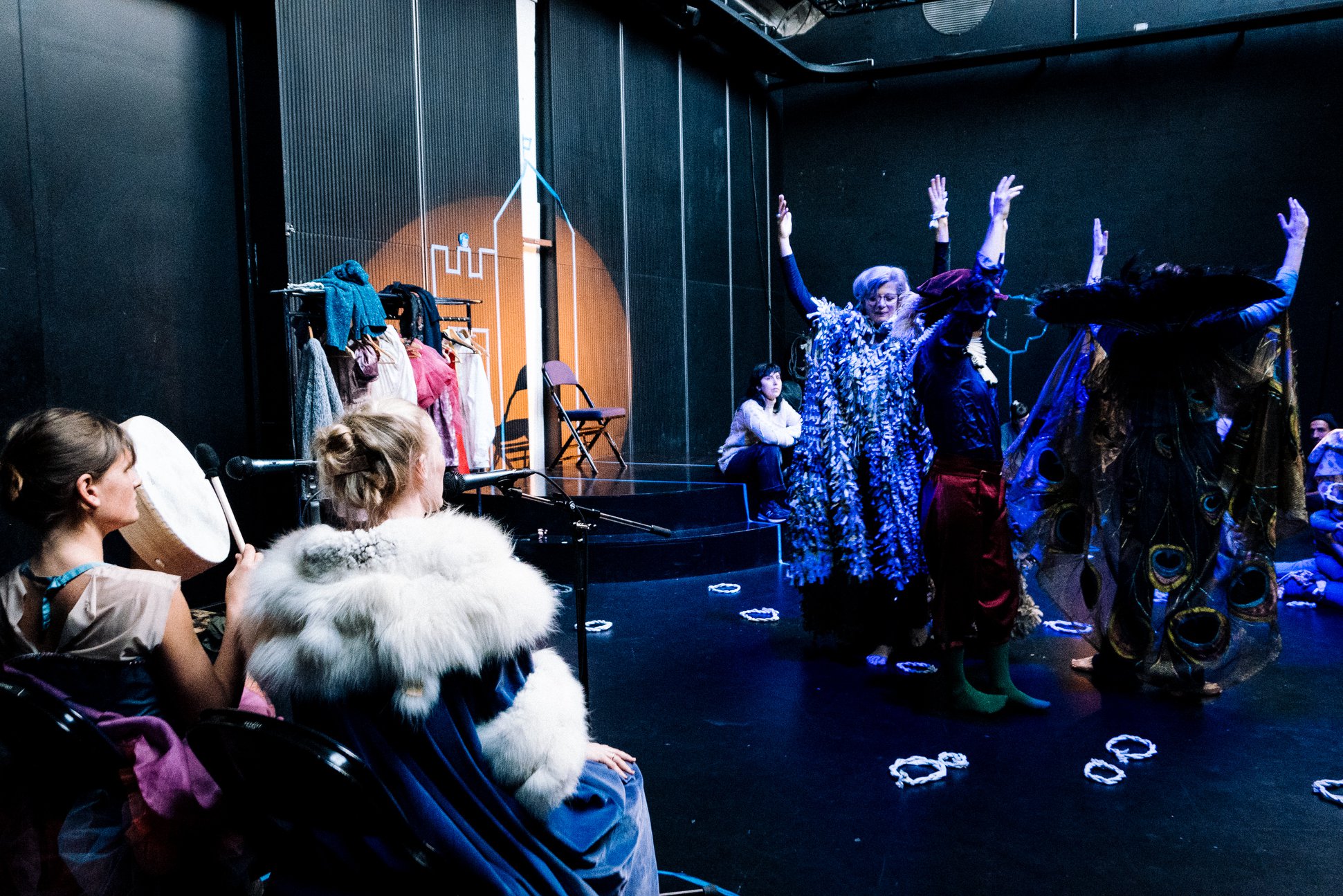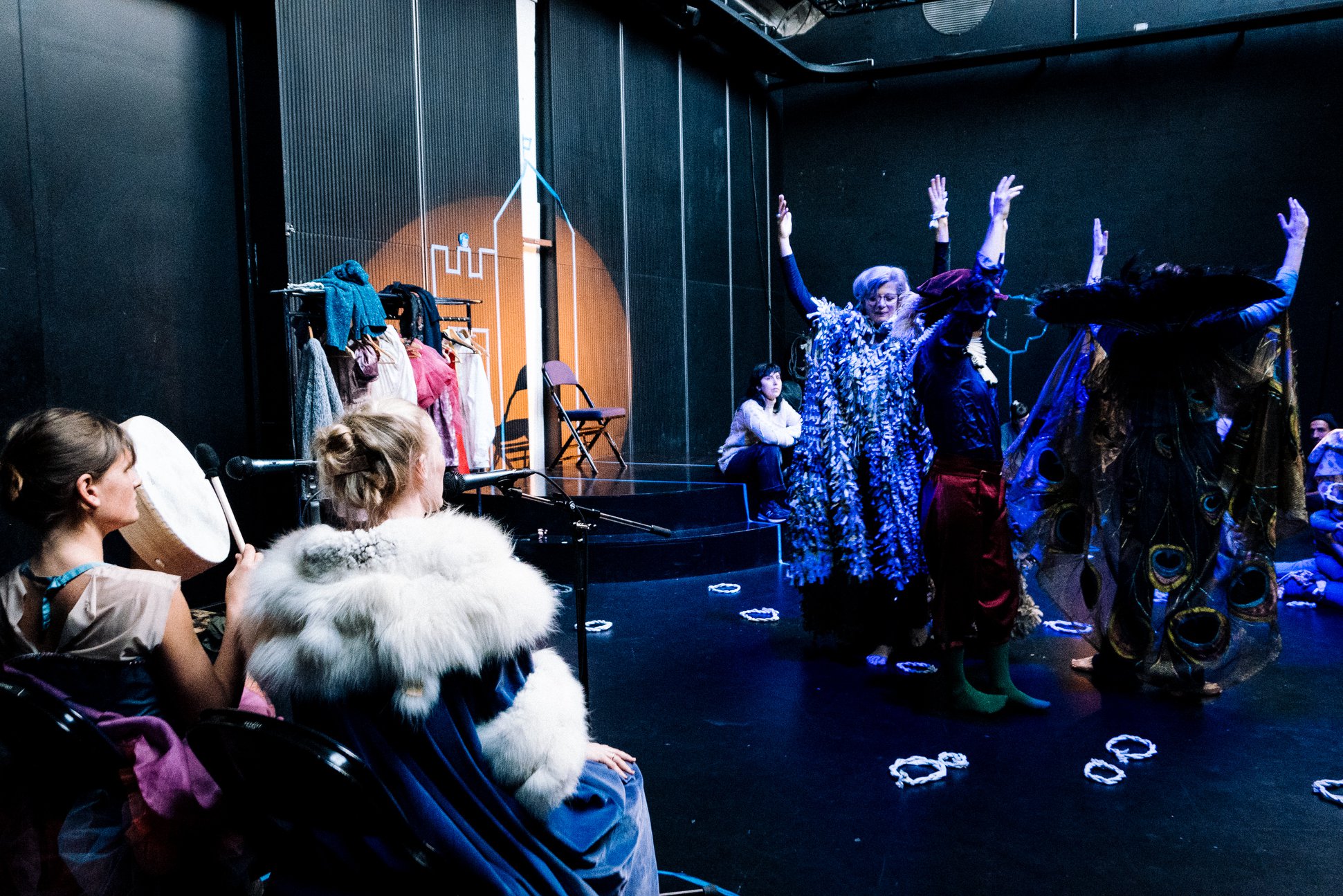 Foto: Asbjørn Kristensen Høgsbro
I løbet af deres Eksil på HAUT ønsker gruppen at undersøge hvilke rytmer, visuelle udtryk, bevægelser og måder at være sammen på, der opstår, når den producerende enhed af kunstnere bliver aldersmæssigt heterogen. Hvad forener os? Hvilke forskelligheder må fastholdes og forsvares? De tager afsæt i en adskillelse af omsorgsarbejdet mellem generationer, som typisk finder sted i kunstrummet. Hvad ville der ske – økonomisk, socialt, økologisk – hvis vi bryder med denne eksklusionens logik? Informeret af den feministiske kunstner Mierle Laderman Ukeles inklusion af hverdagens ekskluderede arbejde, inviterer kunstnerne det relationelle omsorgsarbejde ind i scenekunstrummets midte.
Det kunstneriske hold
Stine Frandsen
Ekko Salma Liebmann
Cecilie Ullerup Schmidt
Indira Pascale Guldbæk Bonnici
Marie-Louise Guldbæk Stentebjerg
Karen Vedel
Karis Zidore 
Gruppen af kunstnere er sammensat af Marie-Louise Guldbæk Stentebjerg og Cecilie Ullerup Schmidt ud fra præmissen om at samle fæller, der identificerer sig med en feministisk kunstnerisk, kuratorisk og teoretisk praksis. Samarbejdet er tænkt som horisontalt.
Inviteret i Eksil gennem det open call 'Staging the Art of Caring', kurateret af HAUTs kunstneriske leder Naja Lee Jensen i samarbejde med co-founder af Laboratory for Aesthetics and Ecology, Ida Bencke.