How do we find a framework that allows for "serious play"?
Format: AN HOUR WITH
Genre: Conversation that immerses the audience in an artist's practice
Date: September 28th
Time: 09:00-10:00AM
Place: HAUT, Lygten 39, 2400 Kbh NV
The event is free, but please sign up so we know how much coffee to brew. You can sign up by sending an email to billet@hautscene.dk, write "An hour with Filip Vest" in the subject line.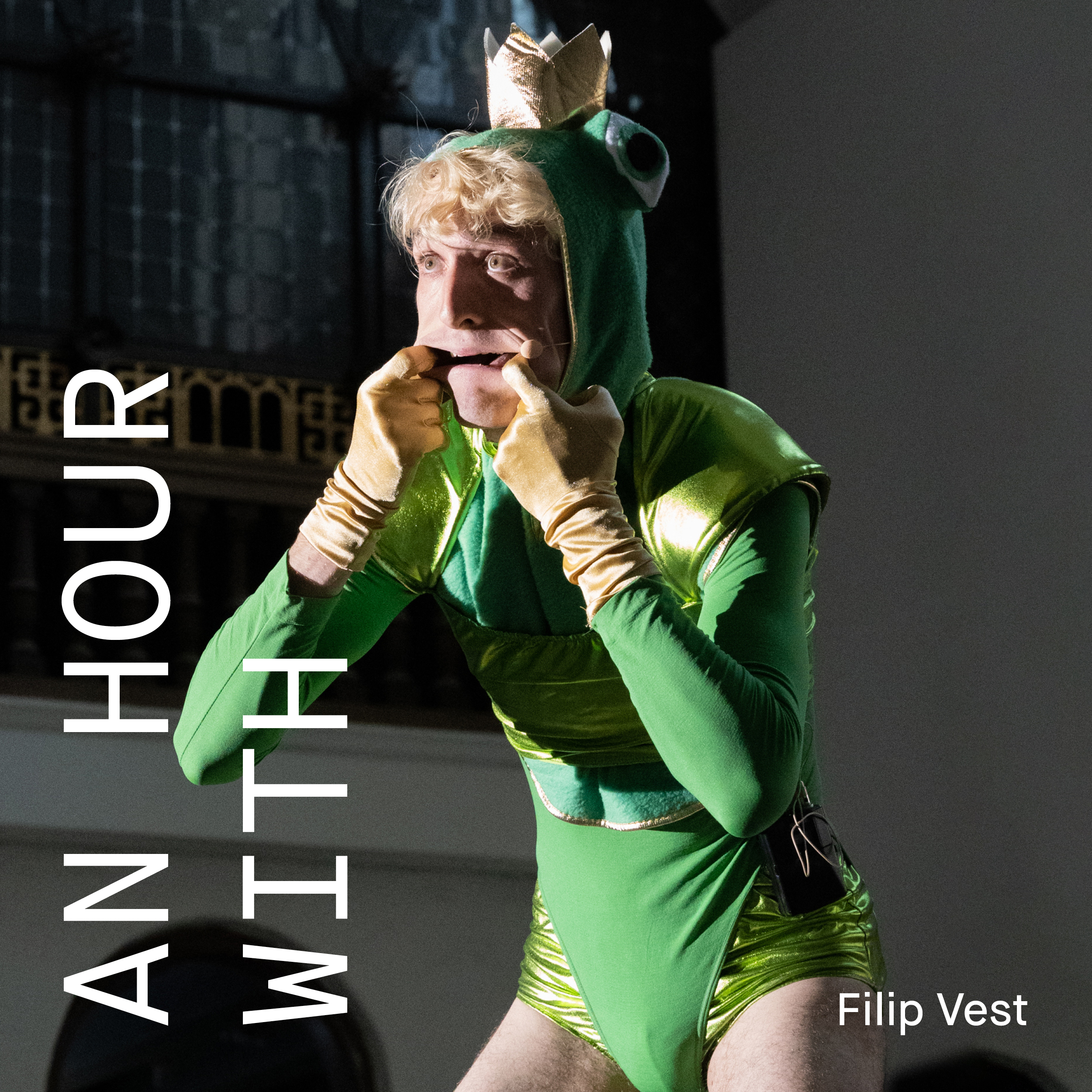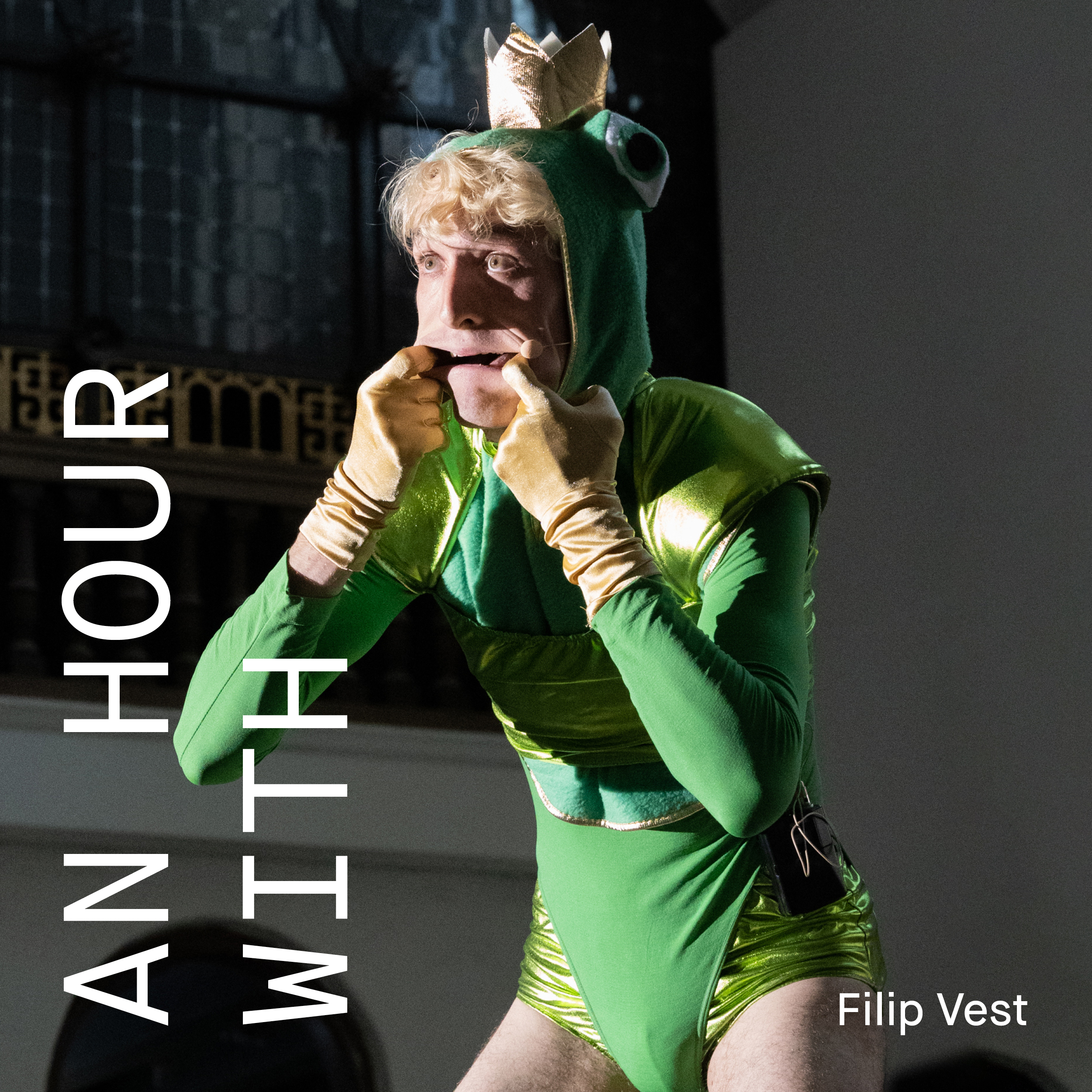 For this "An Hour With" Filip Vest will explore rehearsals as a queer methodology. The presentation will dive into the rehearsal as a vulnerable space of transformation and how it can be used to challenge the social contracts we perform when it comes to sexuality, gender, work, and other aspects of our identity.
Are we on the same page? What things do we take for granted? What could this space look like instead?
In the presentation Vest will present excerpts from their own work to explore how rehearsals play a role both as a method and subject in their work and reflect on how to find a framework that allows for "serious play".
ABOUT THE ARTIST
Filip Vest (DK, b. 1995) holds an MFA from Malmö Art Academy. Through performances, installations, films and texts, they examine queer love, loneliness and desire in the 21st century. Applying rehearsal methods from theatre, they test the relationship between the script and the body to investigate the different ways we perform our identities and relations.
Vest's universe is inhabited by a vast network of small and big things affecting each other: climate change and crumbling relationships, role-playing, doomsday karaoke and re-enacted kisses, a bird falling in love with a statue and a frog having a breakdown in the middle of a striptease. Through mobile phones, walls and windows, the characters communicate and miscommunicate across species and time, while they try to make themselves legible to the outside world.
Filip Vest has previously shown their work at The National Gallery of Denmark, Copenhagen Contemporary, Møstings, Nikolaj Kunsthal, Charlottenborg, Roskilde Festival, Tallinn Kunsthal and for Manifesta13.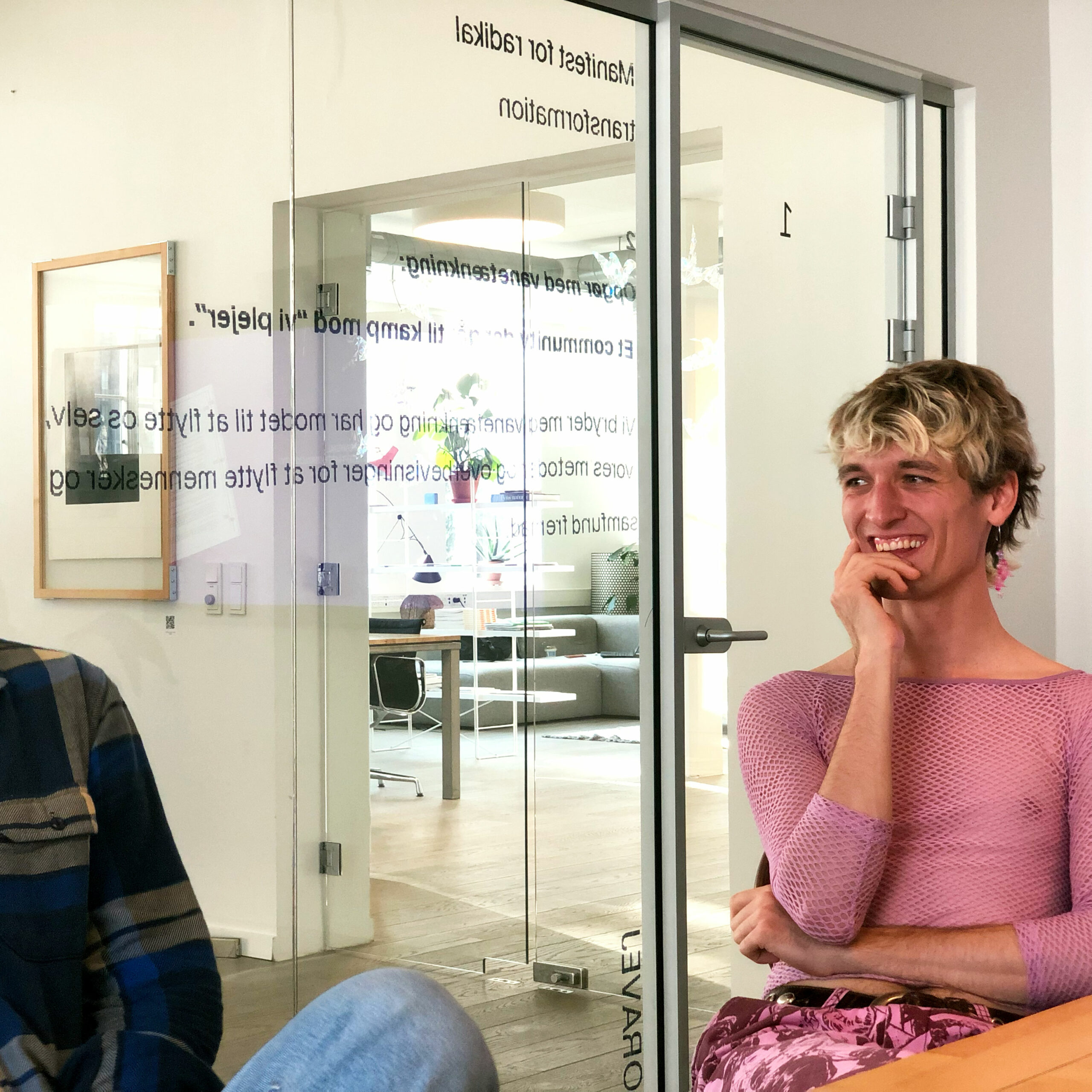 Photographer: Sophie Grodin
ABOUT THE FORMAT 'AN HOUR WITH'
An hour of informal conversation, which provides space for short or intense immersion in an artistry or an artistic practice. It is an opportunity to meet artists in an informal setting and gain insight into knowledge that is usually only available to the people who are part of the work process.