Entertainment in the woods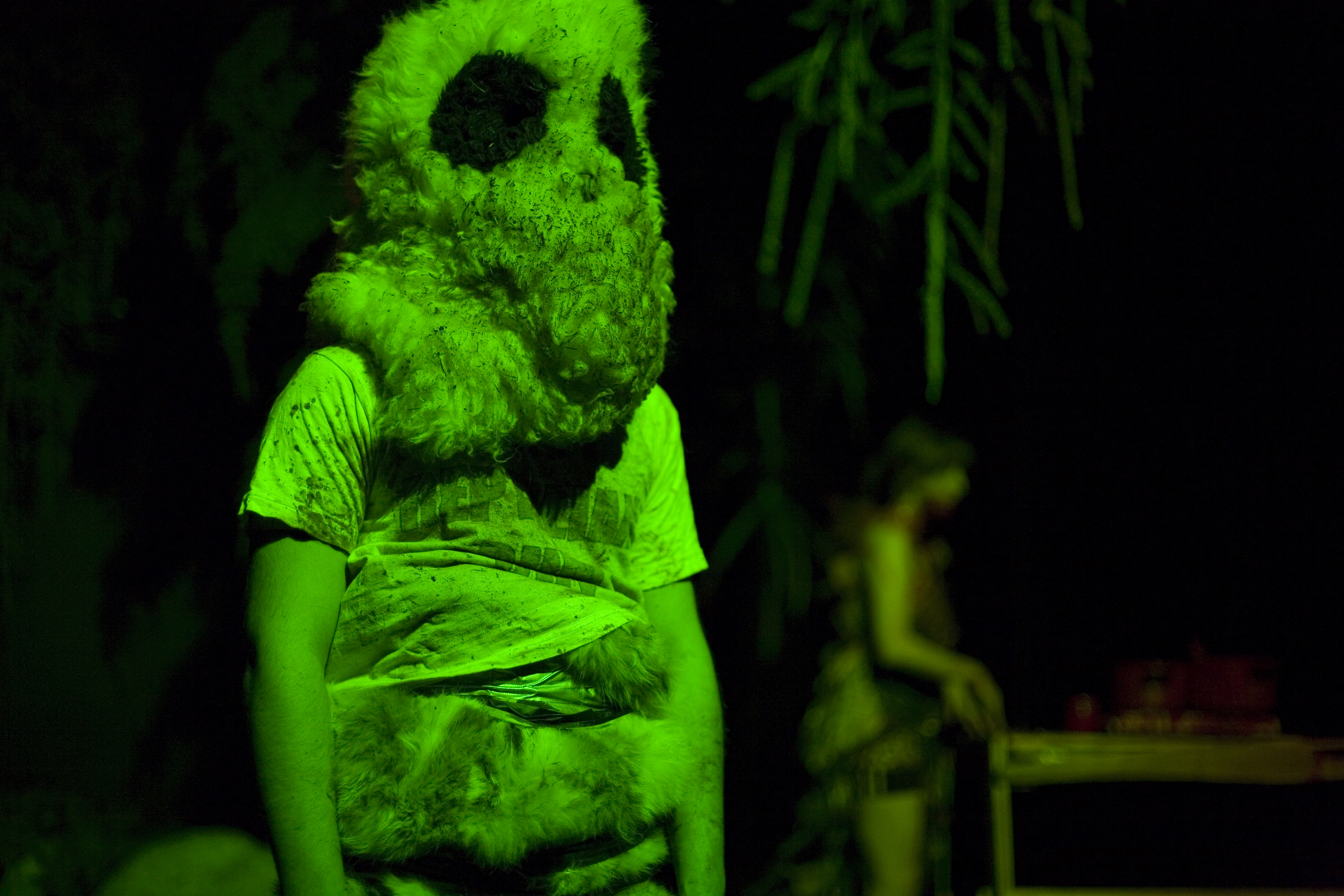 "TALK SOFTLY BUT CARRY A BIG STICK"
Burlesk Stand-up fra drømmeskogen!
I skogsunderholdning blir du invitert med inn i et scenerom der trærne henger opp ned i taket, og tåka ligger tjukt.
Kveldens reptilvert guider oss gjennom kvelden og den mangfoldige historien, og utfordrer oss til å ikke stole på alt vi vet. I mellomtida koker butleren Carlos blod til reptilverten, for å unngå kollaps..
Skogsunderholdning er en frodig og burlesk standup- cabaret, som mest sannsynlig vil etterlate deg med en følelse av at alt fortsatt er mulig Forestillinga hadde premiere i 2008, og ble en publikumssuksess i flere byer. I ettertid har forestillinga oppnådd det en nærmest kan kalle kultstatus, og ble tatt opp igjen i 2014 på teaterfestivalen i Fjaler til glede og forundring for et nytt publikum.
Entertainment in the Woods er en del af Scandinavian Pains program.
Tekst og instruktion: Lisa Lie - Performere: Lisa Lie og Ivar Furre Aam - Kostumer og scenografi: Erik Tidemann  - Lyddesign: Trygve Brøske  - Lysdesign: Maria Radeborg, Einar Simonsen og Svein Inge Nergård  - Co-produktion: Teater Avant Garden i Trondheim