AN HOUR WITH - Vala T. Foltyn
- creates room for a short and intense immersion in an artistry or artistic practice.
Format: AN HOUR WITH
Genre: Conversation and knowledge-sharing format
Date: June 8th 2023
Time: kl. 09:00-10:00
Adress: HAUT, Lygten 39, 2400 Cph. NV
AN HOUR WITH is free but there are limitit seating.
You can signup by sending an email to billet@hautscene.dk
– write "AN HOUR WITH Vala T. Foltyn" in the subject line.
HAUT uses the signup/registrations to get a feel for how many we will be.
Therefore your signup is always valid, unless you are told otherwise.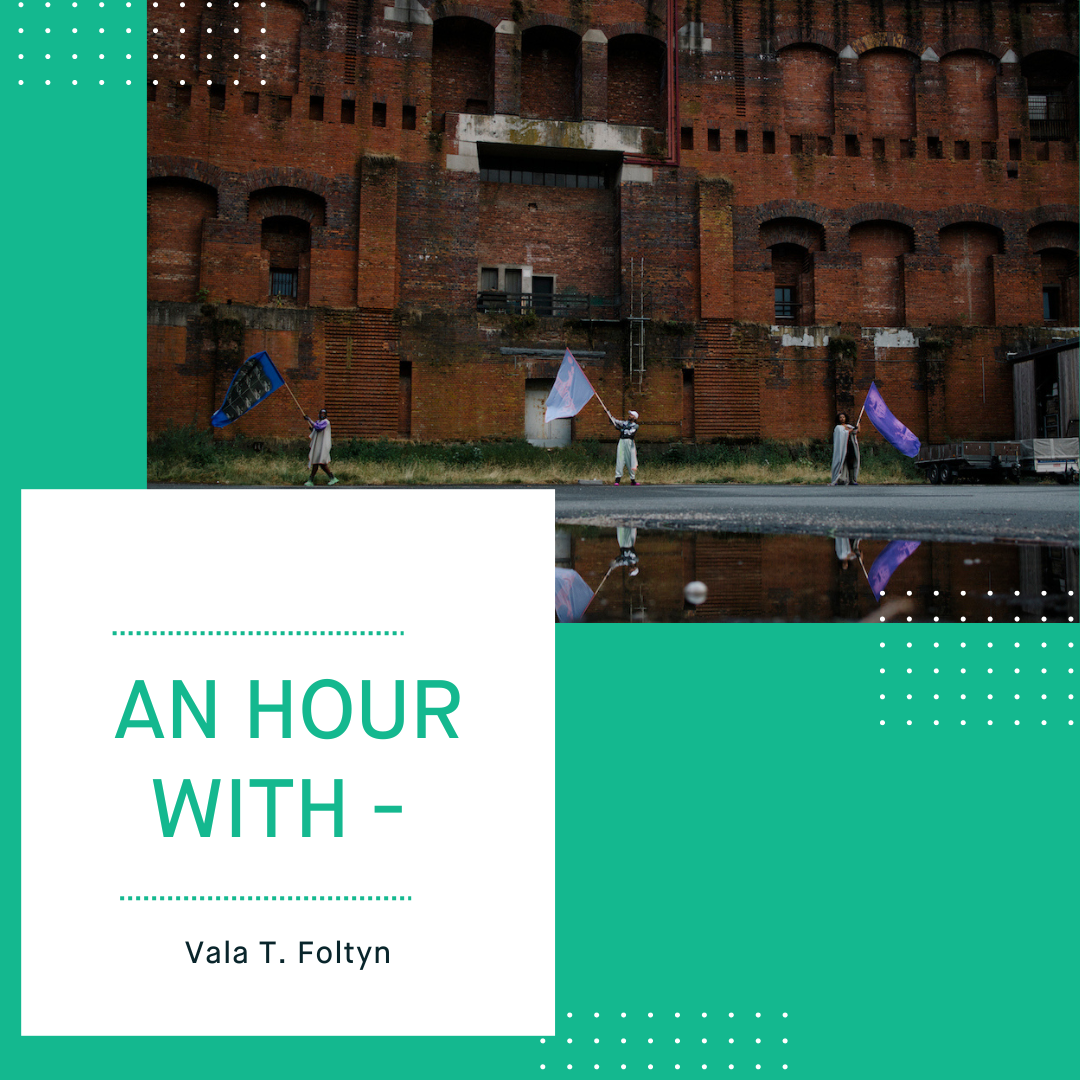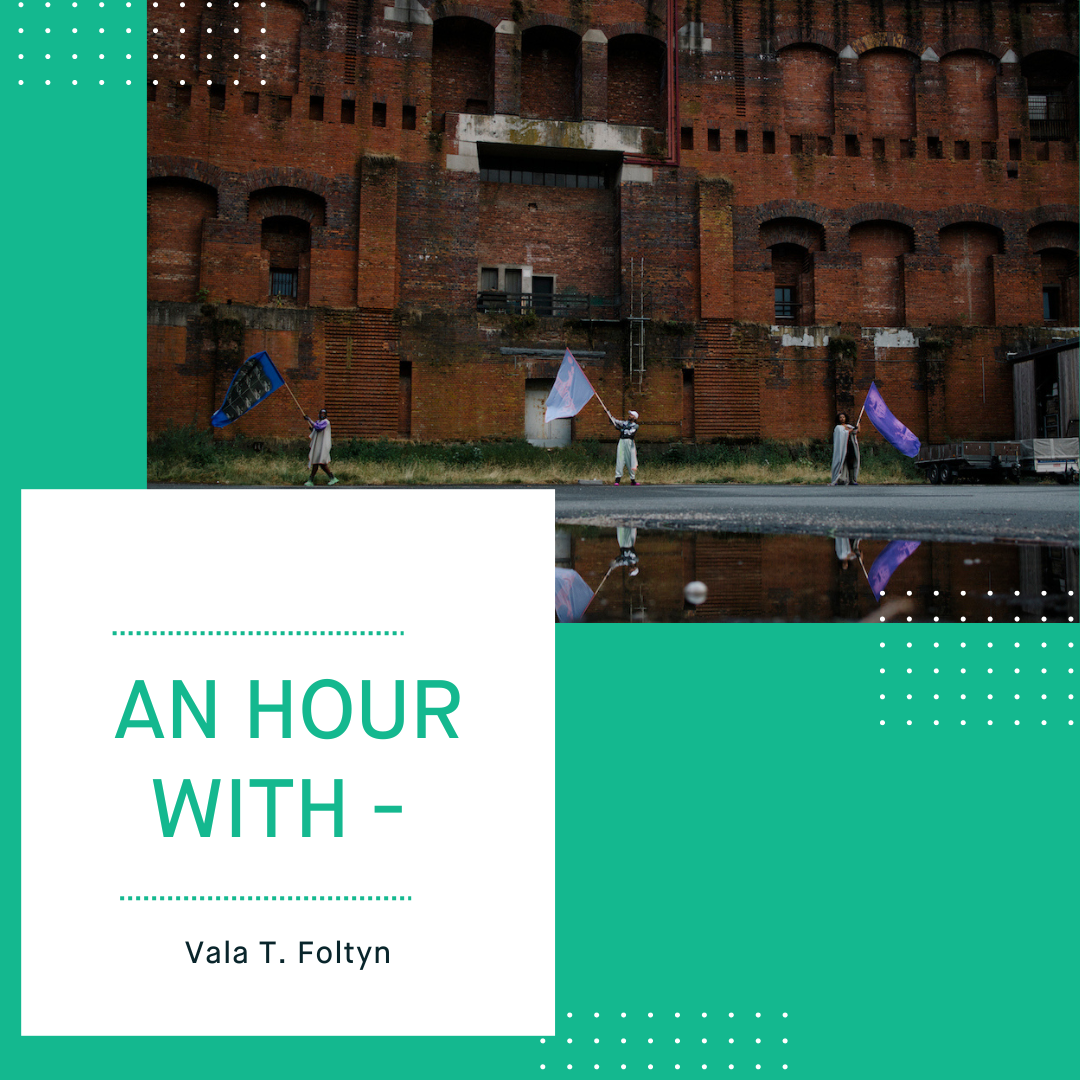 Photo: Agency FRTWTY, Musik Installationen Nürnberg, 2022.
AN HOUR WITH - Vala T. Foltyn
Witch terror and Queer magic.
The return to witchcraft and practices of magic among artists can be seen as urgent response to rising tendencies of right-wing politics and discrimination of members of LGTBQI+ community, specifically as observed in Poland and other East European countries.
At AN HOUR WITH - Vala T. Foltyn will share her artistic practice and unfold her thinking on strategies of resistance as a performance artist and queer witch. The mapping of political and poetic narratives, personal and public, becomes a witching gesture to reshape difficult pasts.
Foltyn will also present her recent work developed for the commission in Nürnberg, in June 2022. Here she presented a piece at Musik Installationen Festival, where she, together with the Berlin-based composer Wojtek Blecharz, directed a durational performance with guest artists Phyllis Akinyi and Sall Lam Toro.
Short bio
Vala T. Foltyn | Valentine Tanz
1986, born in Poland, lives in Copenhagen.
She graduated from Malmö Art Academy and "Performers House" in Silkeborg, Denmark, as well as "Artness - Home and School for Movement" directed by Shahar Dor. She gained her master's degree in cultural anthropology at the Jagiellonian University in Krakow. She's been working in the field of performance art and choreography for the last 15 years.
Foltyn worked with Paul B. Preciado, Anna Bella Geiger, Anna Halprin, Paulina Ołowska, Isabelle Schad, Kaya Kołodziejczyk, Ivo Dimchev, Kud Ljud collective. She performed at Kampnagel in Hamburg, Contemporary Copenhagen, Art Hub Copenhagen, Lateral in Rome, Tallinn Art Hall, Finnish Hall in Berkeley and Halprin s Mountain Studio.
About 'AN HOUR WITH'
'AN HOUR WITH' is an opportunity to meet artists in an informal setting, where new conversations about art can flourish. The intention is to cultivate a closer relationship with and understanding of various artistic practices and studies for inspiration for the field right now.
With 'AN HOUR WITH', we provide space for short and focused immersion in the work of an artist or artist group.
'AN HOUR WITH' is for anyone in the field of art and performing arts, national and international colleagues and other people interested in the performing arts.