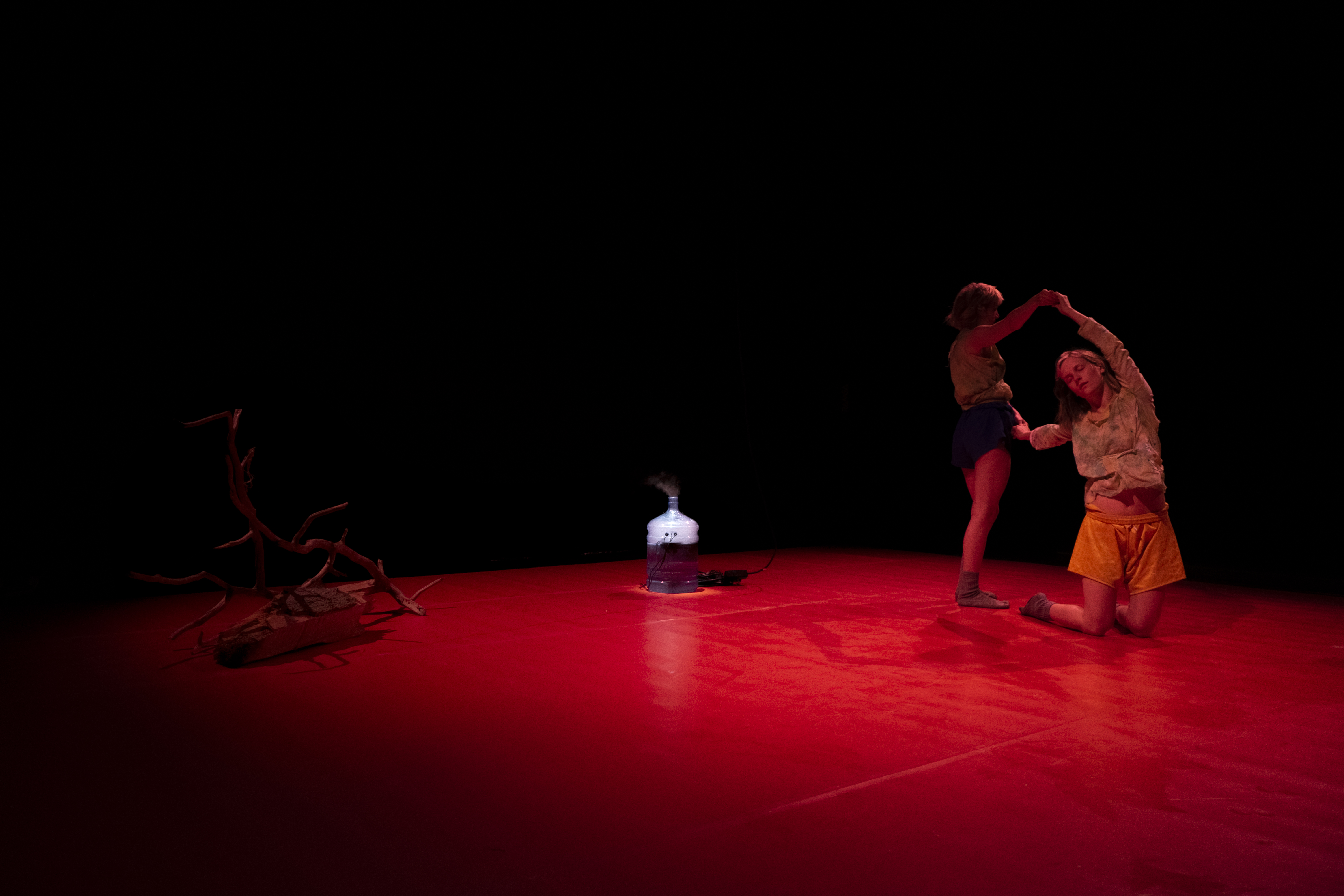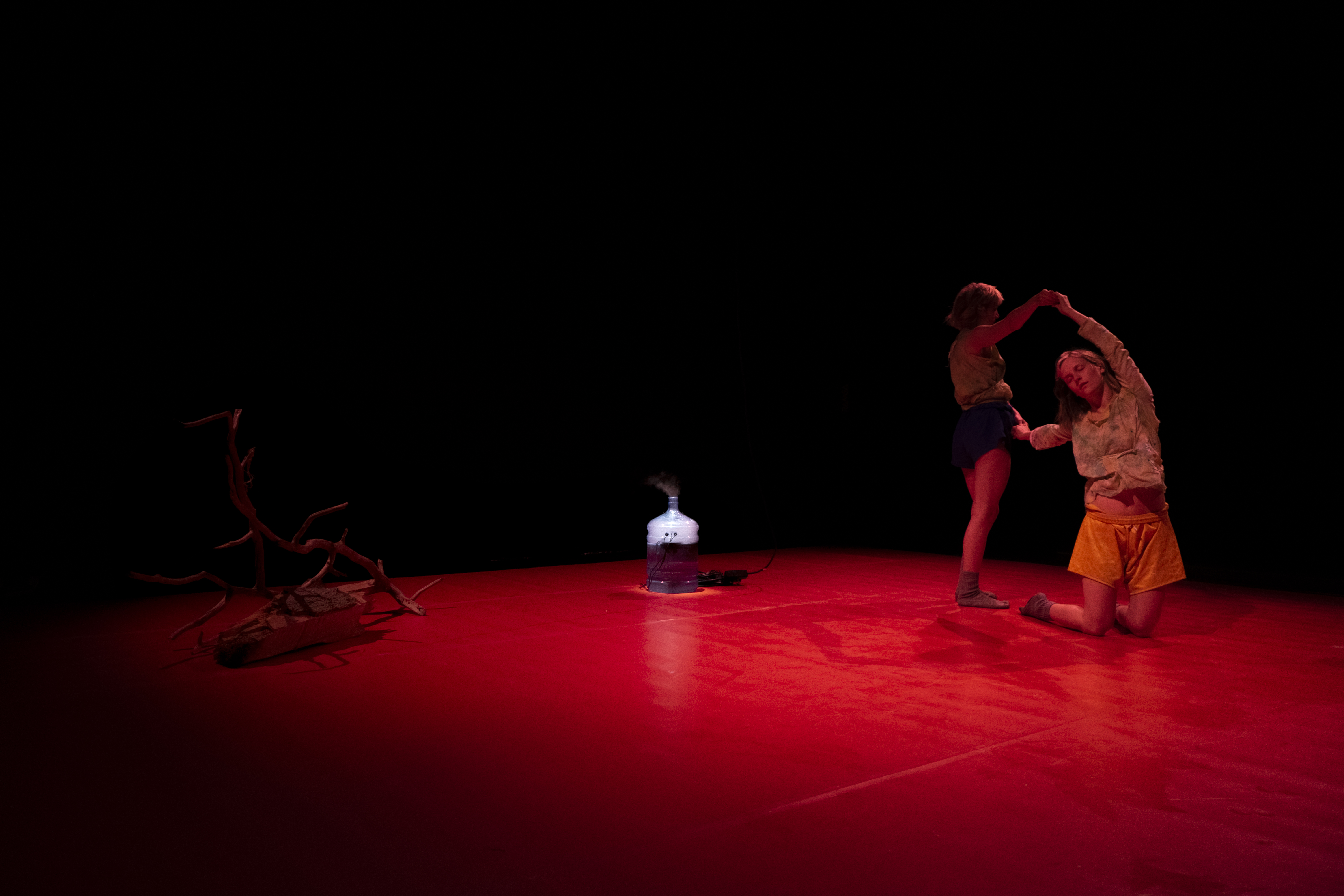 Sunday 27/10 at 15:00-16:00
Skin Tonic & Woven Wounds
Which wishes make witches?
Genre: Dance/choreography
Stage: Lille scene
Which wishes make witches? Surfing through hazy dreams full of stored and forgotten memories. Intuition is calling for its own arrival and leaving flashes of what one's heart really aches for.
Taking our point of departure from a more or less finished performance, we will investigate how exploding the dramaturgy will inform and transform the existing material. With witches, witchcraft and the power of the erotic as our workmates we will try to create an atmosphere of motion, non authority and transformation of the notion of care.
(About the artists:) Camilla Lind and Amalie Bergstein are recent Choreographer graduates from The Danish National School of Performing Arts. Working within the expanded field of dance and choreography, always with a feminist perspective.
(Credits:) Choreography and dance: Camilla Lind and Amalie Bergstein | Co-lab: Sculptures/vapors by Adrian Delafontaine | Customized music: Karis Zidore | Textile design: Ingrid Skulidottir