– a sonic detour from the gender orientations of our listening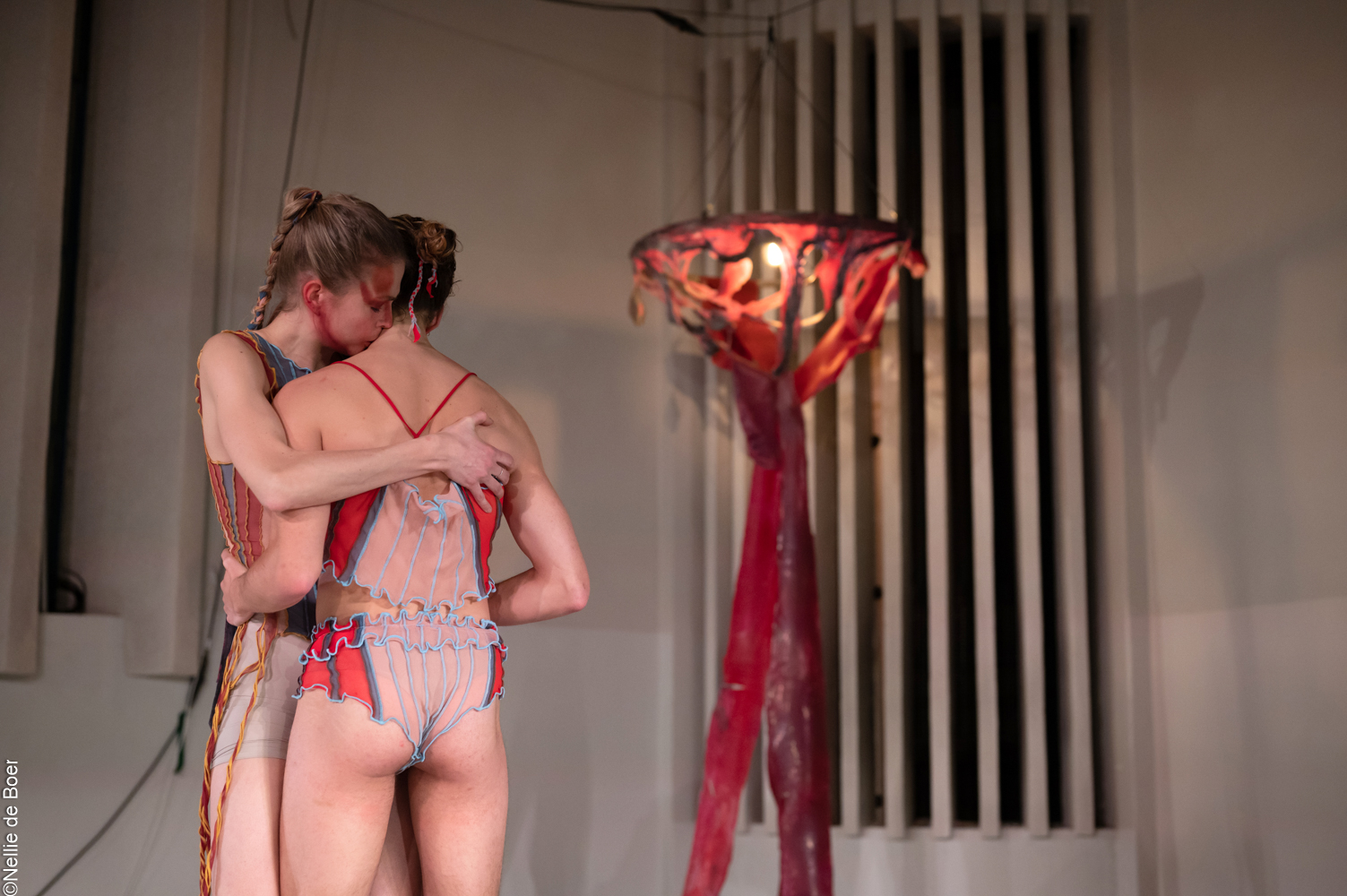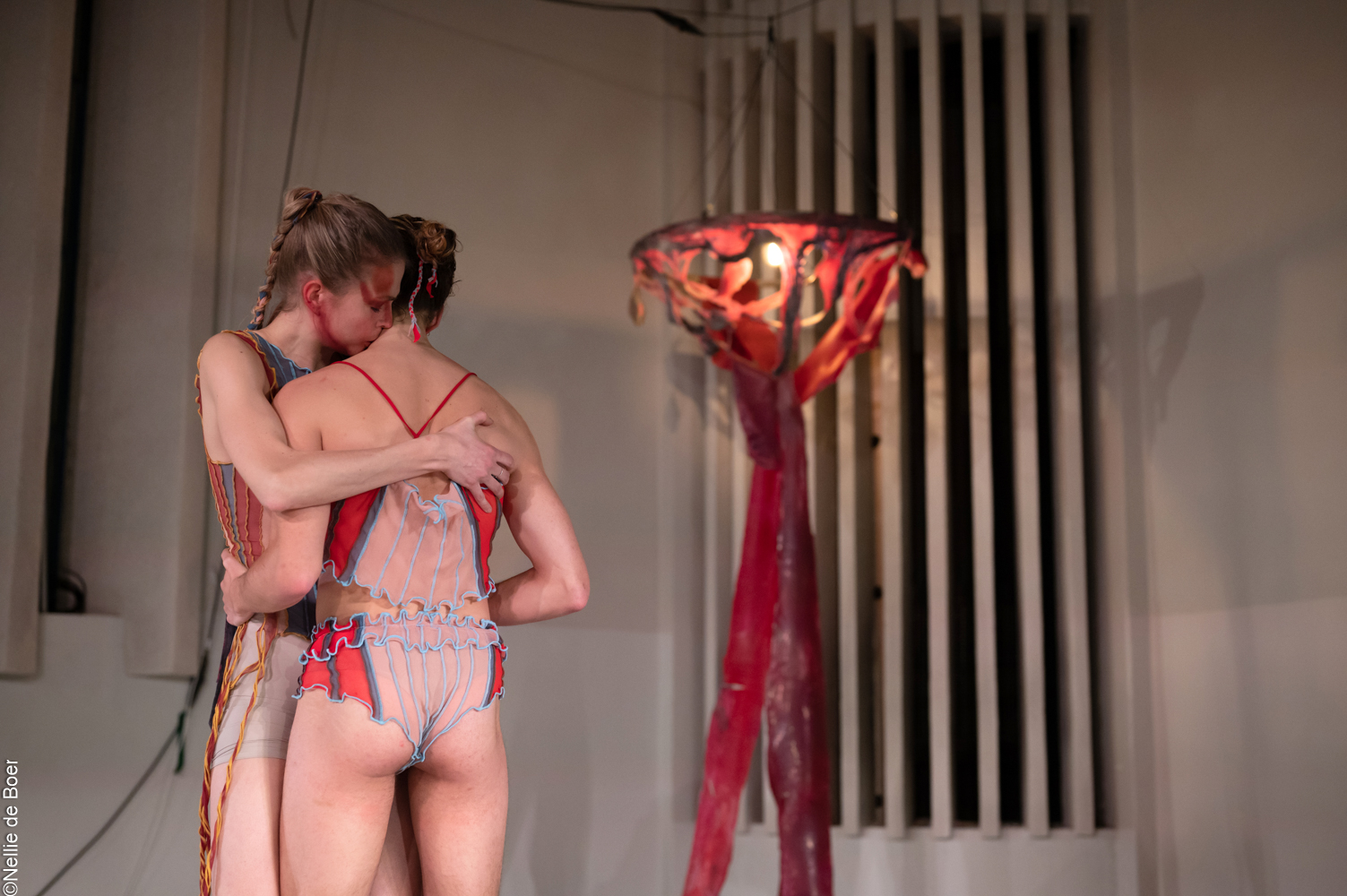 Photographer: Nellie de Boer
Format:
Worksharing
Genre:
Sonic dance / tactile concert / performance
Time:
Friday 24.11 at 8:30pm
The voice is among the dominant signifiers of gender, conveying sonic cues to listeners about sex assignment. Our ears are (mis)guided towards the gender binary based on repeated performances of binary voices.
But what lives in the gaps of our listening?
SISTER SONGS fabulates an intimate siblinghood between the body's sexed dispositions and the exercise of a transfeminine voice. To produce sound, the vocal cords vibrate with air passing, finding support in the pelvic floor. Such relation between the pelvis and voice production is research on both shame and pleasure, agency and joy.
As sonic choreography, SISTER SONGS proposes a detour from the orientations of our listening in order to breathe free from the gender binary.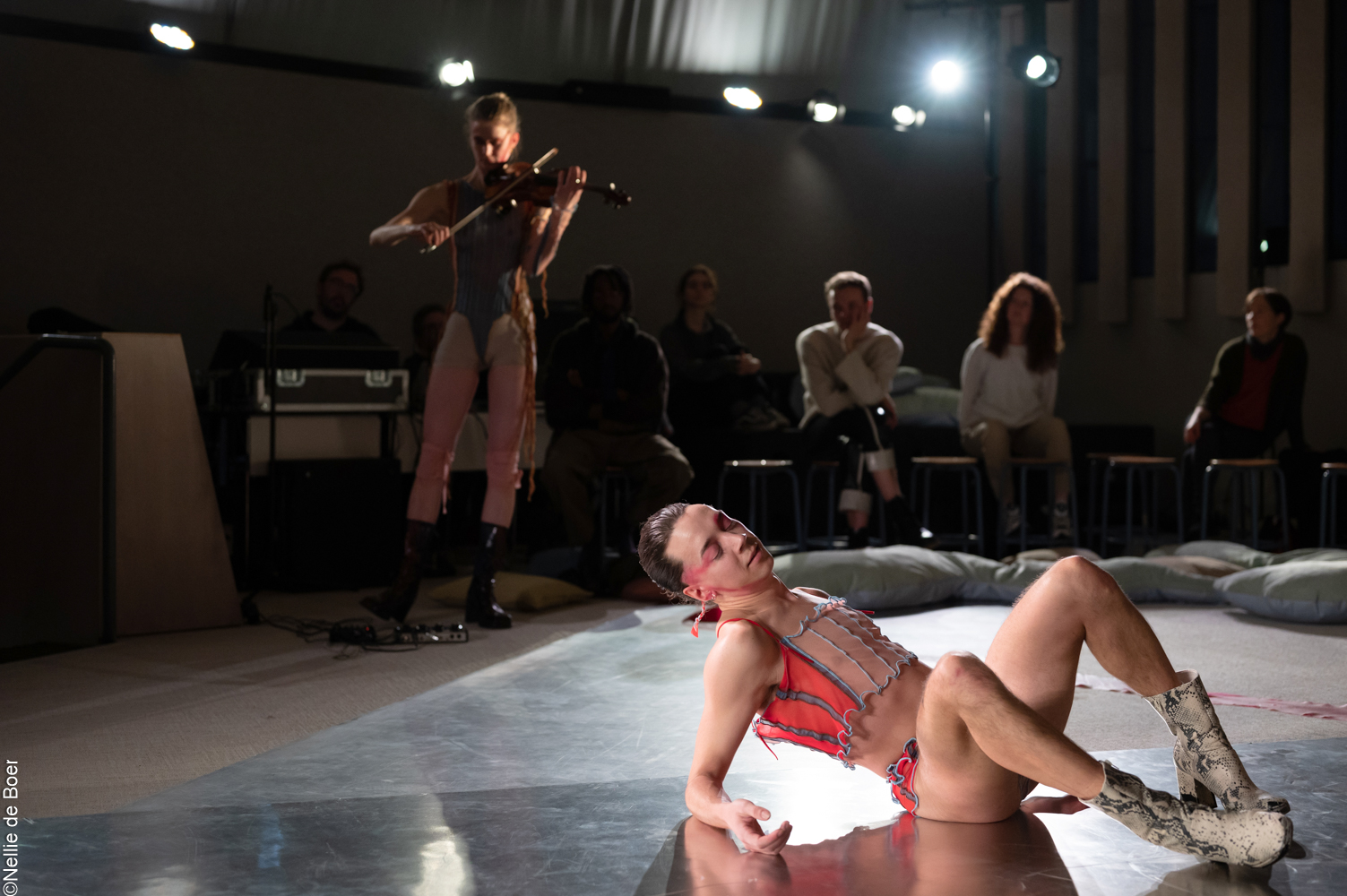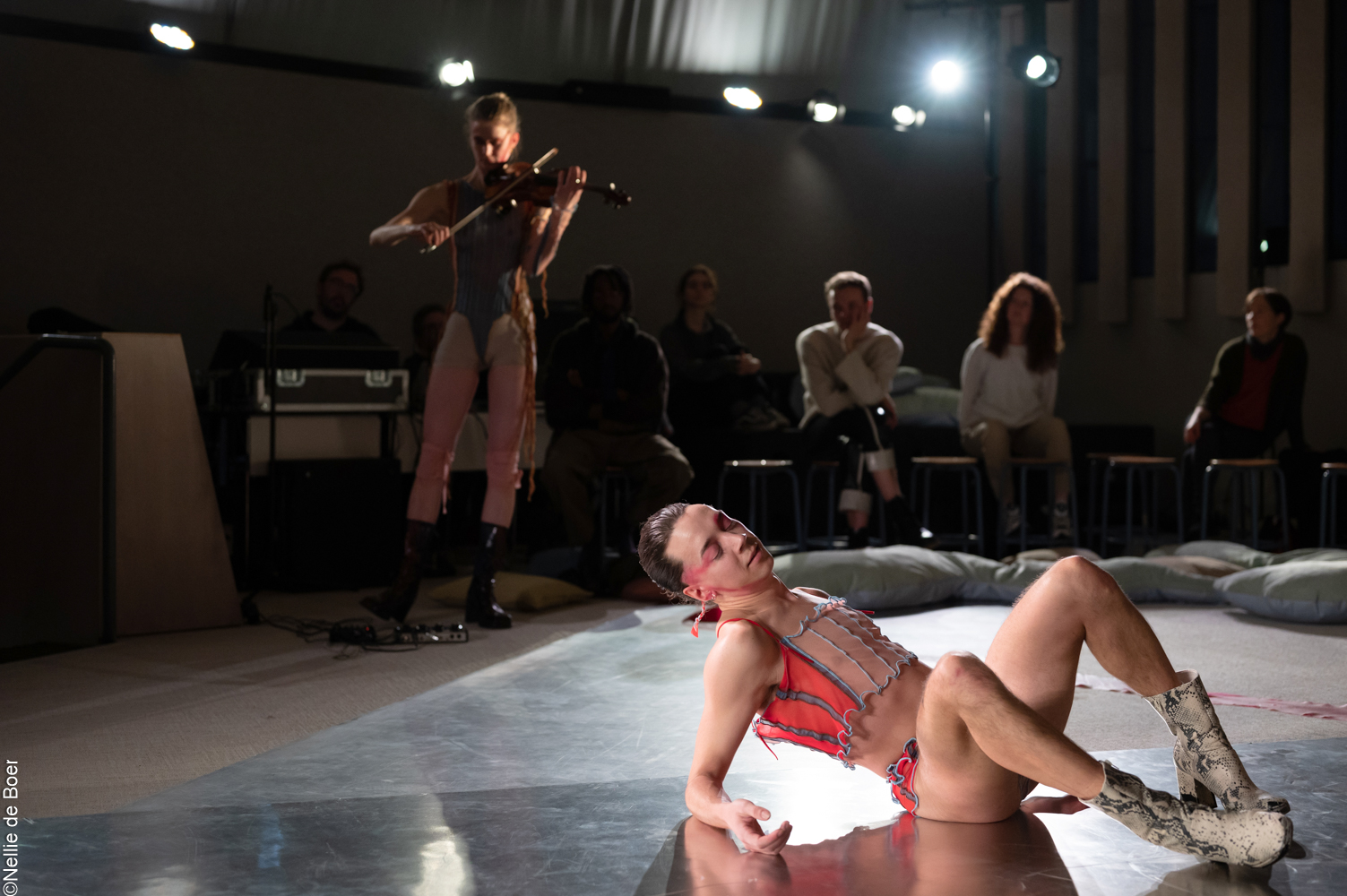 Photographer: Nellie de Boer
The collaboration behind SISTER SONGS began as part of alex blum's graduation trajectory at the School of New Dance Development (SNDO) in Amsterdam. The choreography took shape upon collaborating with Katrine Grarup Elbo, who as a violinist and composer complemented the soundscape, and, more importantly, as sister and life witness rooted alex in their sonic research on gender nonbinary listening.
Through sonic and physical explorations of our relation as siblings, we researched the spatial logics of gender politics, whereby certain acts are deemed 'private', such as pleasure sounds, and others remain 'public', such as politicking. With an interest towards the spaces beyond these binaries, we started imagining SISTER SONGS in collaboration with the scenographer Lou J. Seidel, who contributed with a spatial installation for the premiere of the work in Tempel Amsterdam on March 23, 2023.
Performance: alex blum and Katrine Grarup Elbo
Advised by: Maria Gabriela Iasparra and Bruno Listopad
Scenography: Lou J. Seidel
Costumes: Dasha Golova
Makeup: Horatcio Vlijter
Sound design: Katrine Grarup Elbo
Light design: Lou J. Seidel.
With immense gratitude to Tempel Amsterdam, DANCE COOPERATIVE and Mikka Mallow, Heima Art Residency and Ra Tack, Alban Ovanessian, Astrid Grarup Elbo, Lea Hedeskov and mor.
Produced by the School for New Dance Development (SNDO) with help from Chantal Mooij, Charlot van der Meer and Keerthi Basavarajaiah and mentoring by Ana Vujanovic. Made possible with a financial contribution from the ATD– Aart Janszen Fund and support from nb projects.