- about rage, destruction and femme sensuality at the time of the apocalypse.
Format: IN PRODUCTION
Genre: Dance.
The residency takes place at Teatret Zeppelin
15. - 28.05 2023

CONVERSATION ON:
14.06.2023 from 16.30 - 18.30
Signup:
Signup is free but neccessary. You can signup by sending an email to billet@hautscene.dk
Write in the subjectline: "CONVERSATION ON".
HAUT uses registration to get an idea of how many people will be attending.
Your registration is therefore always valid unless you are told otherwise.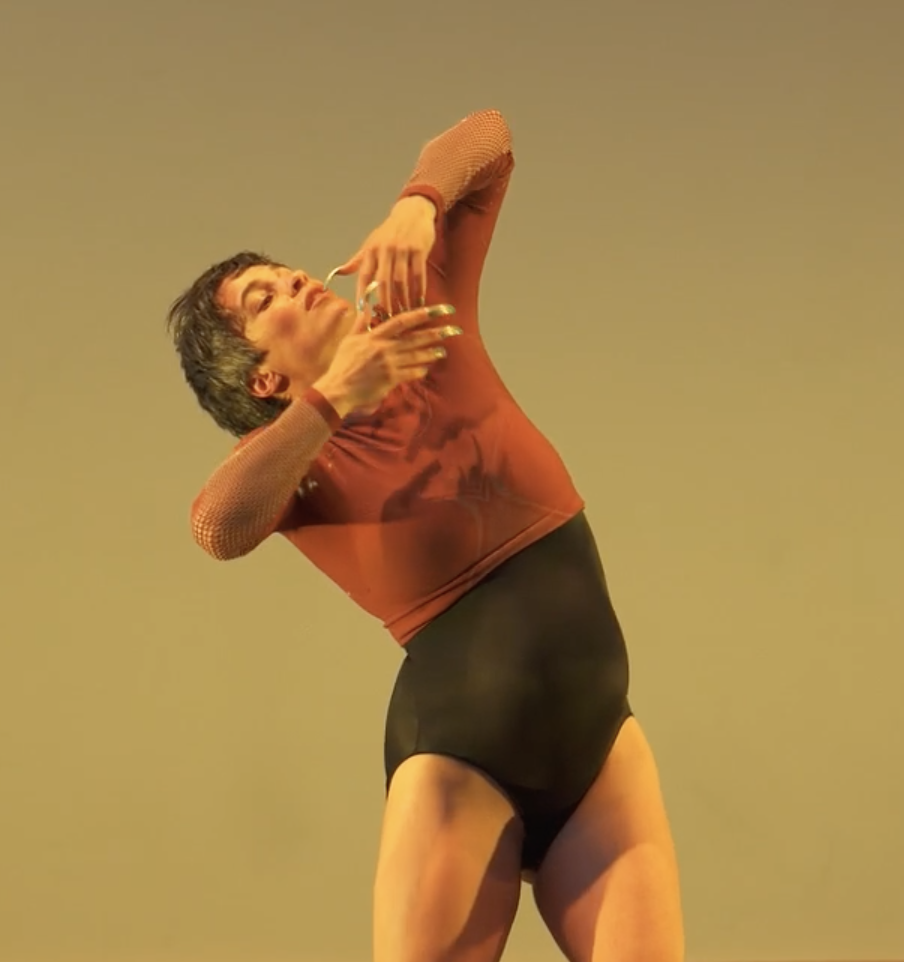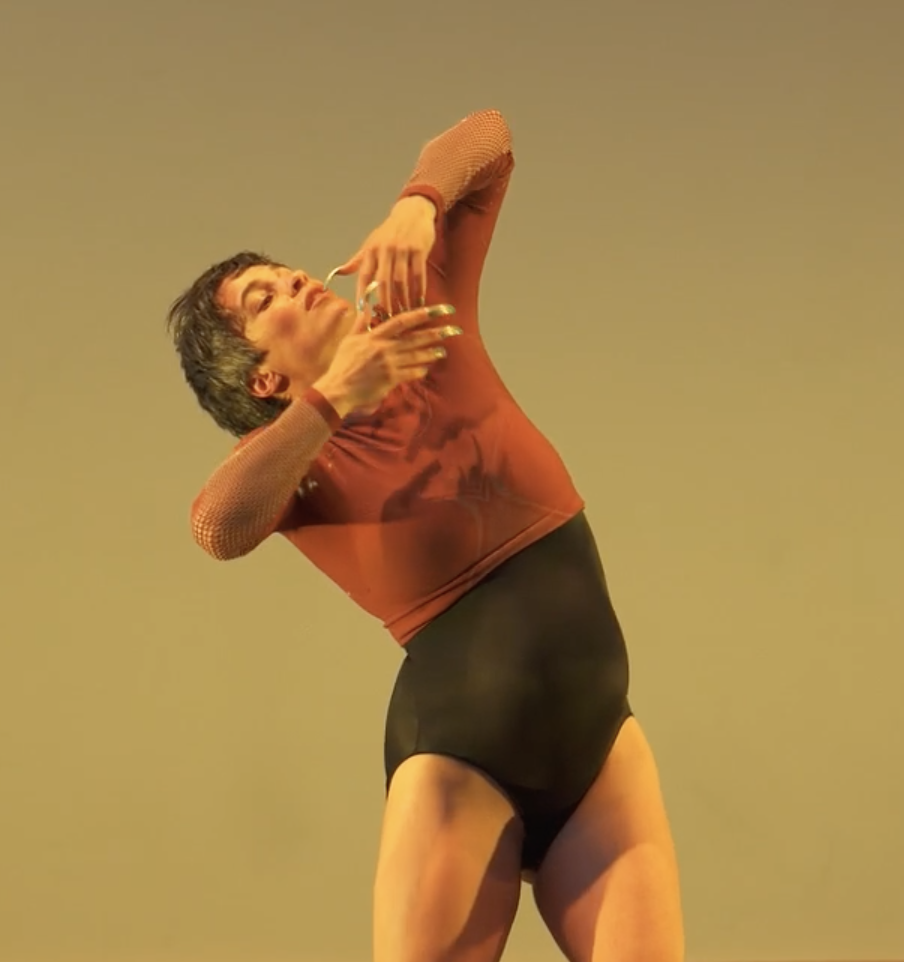 The artistic research
'Atmosphere of Decay' is about rage, destruction and femme sensuality at the time of the apocalypse. The work is informed by the mythology surrounding goddesses Innana and Ereshkigal from ancient Sumer 4.000 years ago. Innana and Ereshkigal represent each the 'lower' and 'upper' realms of the universe; they may also be considered the conscious and subconscious.
In this residency, Sophia Mage will be developing material generated from scores - searching for several things or layers of things.
Sophia is interested in generating and dissipating tension. She is curious about the sensation of potential and fullness that arises from the build-up of tension and then the adverse effect of emptiness with its dissipation. In this residency Sophia Mage will dive into the void created when things are taken away. For her the sensation of void is a place of eternity, it's deafening silence.

'Atmosphere of Decay' has been brewing for many years but the production has just started. The IN PRODUCTION-residency with HAUT is the first meeting for the whole artistic team. Therefore they will start immediately with all elements of the production, sound, lights, performers, costumes…everything on stage from the first day. The project will premiere in November 2023 at Dansekapellet (DK).
///
CONVERSATION ON - ancient goddesses Inanna and Ereshkigal

Who were they for Sumerians 4.000 ago, who are they for us now?
with Sophia Mage and Nicole Brisch.
Choreographer Sophia Mage and assyriologist and Sumerologist Nicole Brisch speak about the relevance of these female archetypes, their nuances and complexities, as well as the mythology that surrounds them. The event will be part lecture and part conversation.
Date: June 14
Time: kl. 16.30 - 18.30
Place: HAUT

Short bio, Nicole Brisch
Nicole Brisch is an Associate Professor of Assyriology at the University of Copenhagen. Her research includes ancient Mesopotamian literature, especially written in Sumerian, as well as ancient religion. Her most recent book, co-edited with Fumi Karahashi (Japan), includes a range of articles by junior and senior scholars revolving around the topic of women and religion in the ancient Near East and Asia. She currently works on the religious rituals.
The artistic team
This residency will be unique because all of the performers, sound artist, light designer and costume designer will all be in the same room from the beginning. The hope is that each artist can touch the process from its initial phase.
Credits:
Concept and Choreography / Sophia Mage
Choreography and Performance / Brittanie Brown, Charlotte Petersen, Escarleth Romo Pozo
Music / john T. Gast
Light Design / Thomas Zamolo
Costume / Mai Sakamoto
Dramaturgy / Quim Bigas
Photography / Ville Vidoe
Production / Christina Cibrowski and Dansehallerne
Supported by: HAUT, MARC, Holstebro Teatre, Akademiet, Dansstationen and Dansehallerne, Statens Kunst Fond, Knud Højgaards Fond, William Demant Fonden.