Examining, checking out and inspecting how dance and text can relate in performance.

IN PROCESS
> residency period 30.11.-06.12.2020
Genre: dance performance
Worksharing and feedback
6.12.2020, 14:00-15:15
at S/H Theater
Work-in-process sharing
at Selected Works 2021:
21.01.2021 TBA
at Copenhagen Contemporary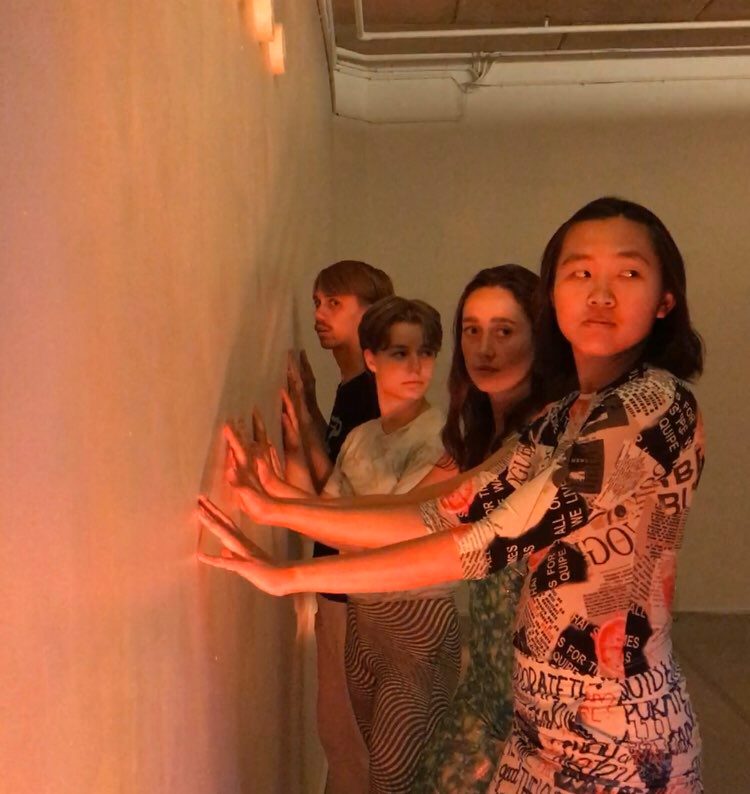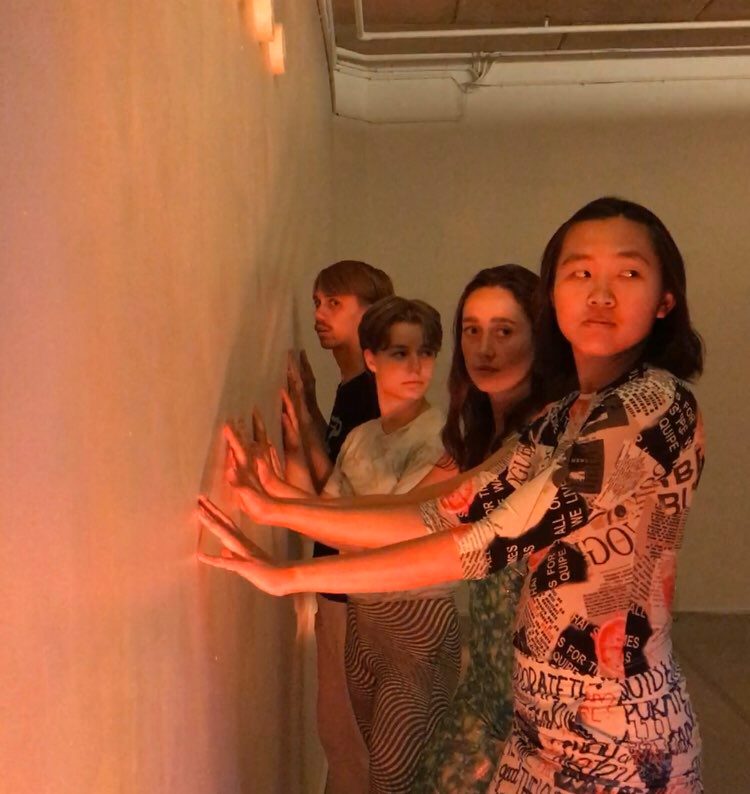 The artistic research
The artists have explored different ways of choreographing, placing, juxtaposing and composing words, text and dance. How the process of signification and meaning-making takes place. How do words get packed with signs, directions, affects and tensions? How mobile are words?
The artists engage with writing in an expanded sense. In dance, on paper, writing in songs, etc. As they produce words, texts, and contexts, they will also study the action of inscribing. What qualities determine the meaning of text? What pen can write what stories?
The artists are working towards a place where alphabets become blurry and common sentences take on new outfits. It might be good to leave the grammar police at home.
The artistic team consists of the choreographers and dancers: Denise Lim, Stina Ehn, Antonia Harke og Andreas Haglund.
Their collaboration started in September 2020. During a sixday period they produced a dance performance. The production served as a great reason for this quartet to get to know each other artistically. Now, the partnership will continue into the future, stretching its collaborative arms around one another.
IN PROCESS
IN PROCESS is HAUT's residency format for artistic development, where artists are given a payed opportunity to immerse themselves in the process of their work.
The IN PROCESS falls into two parts. The first part is a one week residency and a worksharing at HAUT in Copenhagen (December 2020). The other part is a work-in-process showing at the side programme "Works in Process" at Selected Works 2021 (January 2021).
This IN PROCESS is a part of the program HAUT AND … in season 20/21. The program is supported by the Danish Arts Foundation.
This artists research is also supported by Slots og Kulturstyrelsens pulje for Sommeraktiviterer and Dance Cooperative.